Cinematography Certificate
---
---
Our Cinematography Certificate is the ideal course for filmmakers keen to build their knowledge and experience of working in the camera department. By developing an understanding of all of the key roles on set, students will complete the course with an enhanced perspective of the filmmaking process. Accordingly, this course would also benefit aspiring directors and filmmakers who have not yet worked in the camera department.
Guided by experienced camera and lighting professionals, this practical and in-depth course provides training in various aspects of cinematography including lighting, camera operation, focus, field of depth, lens manipulation, DIT, colour correction, and grading. All students will have the opportunity to practice the roles of the camera department on a short film in a studio environment using a high-end HD camera. Participants will also be introduced to grading and colour correction in LFA's bespoke grading suite, ahead of a screening in our state-of-the-art cinema.
Course content
Establish an understanding of shot choices, visual storytelling and effectively interpreting the script
Enhance your communication skills, allowing you to draw the best from your crew
Shoot and grade a short film, working with a full crew and professional actors in an industry standard environment
Learn professional techniques to improve your performance as a director of photography, looking at colour temperature, hard and soft light, framing, ratios and operation of the Arri Alexa
Improve your collaborative skills, allowing you to communicate more effectively with fellow crew members
Practice all roles within the camera department in an on-set environment and earn credits in each role
Who it's for
We are looking for committed and dedicated students who a proven passion and flair for filmmaking. We want people seeking to make a professional career in the film or television industry. You must be articulate, creating and a team player, and thrive in a practical hands-on environment working collaboratively. All applicants must be fluent in English and at least 18-years-old.
Skills Passport
This course has been accredited by the ScreenSkills Skills Passport and is endorsed by a panel of industry professionals. To find out more about Skills Passport courses click here. As a listed Skills Passport course, you may be eligible for up to a £1000 bursary to support the cost of course fees or other associated costs like travel, accommodation, or childcare. You can check eligibility criteria and apply here.
Bursaries available
There are ScreenSkills bursaries available to cover some or all of the costs of this course - including travel, accommodation, subsistence, care or disability access support to attend this course. To find out more about the support you may be eligible for, click the button below:
Contact information
London Film Academy
London Film Academy
London
London
SW6 1QR
Get Directions
Book now
Please click the link below to find out more information on how to book.
Find out more
Upcoming dates
11th November 2019
09:00, London
Register your interest
Training provider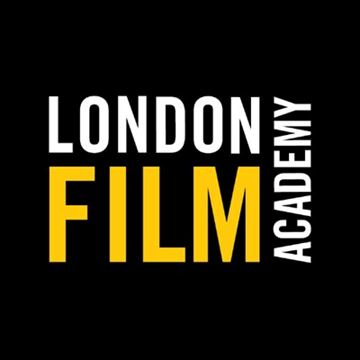 London Film Academy is an exciting and innovative venture in practical film training based in London, one of the world's leading film capitals. LFA pioneers professional-standard practical training across all key areas of filmmaking, boasting a wealth of highly qualified mentors and a personal low tutor-to-student ratio.
View their training courses