Art Department Essentials
---
---
Discover the different stages of the design and dressing process from the script to the screen, while learning about etiquette on set, set preparation and dissecting a script from a production design perspective.
Build your technical knowledge and a diverse range of skills. This master course will include a visit to some of the UK's major prop houses. We will also feature other key industry professionals as guest speakers. Resulting in a powerful overview of the department you wish to enter.
Course content
Roles & terminology
The concept – the overall vision
The script – set/prop breakdown/SFX
The camera – angles, ratios, and lenses
Visualisation & storyboarding
Researching
Surveying draughtsmanship – styles & scales
Sketching set layout
Draughting – elevations & plans
Schedules & budgets
Shooting
Who it's for
This is an introductory-level master course suitable for beginners looking all facets of the art department in top-level film making.
Skills Passport
This course has been accredited by the ScreenSkills Skills Passport and is endorsed by a panel of industry professionals. To find out more about Skills Passport courses click here. As a listed Skills Passport course, you may be eligible for up to a £1000 bursary to support the cost of course fees or other associated costs like travel, accommodation, or childcare. You can check eligibility criteria and apply here.
Bursaries available
There are ScreenSkills bursaries available to cover some or all of the costs of this course - including travel, accommodation, subsistence, care or disability access support to attend this course. To find out more about the support you may be eligible for, click the button below:
Contact information
Creative Media Skills
Pinewood Studios
Pinewood Road
Iver Heath
United Kingdom
SL0 0NH
Get Directions
Book now
Please click the link below to find out more information on how to book.
Find out more
Upcoming dates
11th November 2019
09:00, Iver Heath
Register your interest
Training provider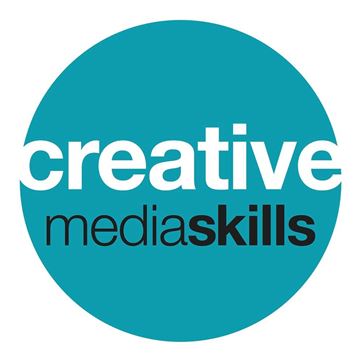 Creative Media Skills runs intensive film masterclasses led by the industry's elite. Our courses equip industry professionals with the skills necessary to build a top-level career in film and television.
View their training courses