Afro hair essentials
---
---
This 2-day online afro hair essentials course will be led by an experienced trainer in afro hair. The course will be a practical experience, where the tutor demonstrates skills and techniques, which students will follow and practice.
Students successfully accepeted onto the course will receive an afro hair essentials kit, including a training head.
Supported by the ScreenSkills Film Skills Fund with contributions from UK film productions.
Course content
Course content over the 2 days will include:
Day one
Discussion on different types of male and female afro hair
Demo by tutor on dressing out in curly afro hair, alongside a product orientation
Student practical: dressing out curly hair on training head.
Student practical: wash & dry training head, blow Dry
Demo by tutor on straightening afro hair
Student practical: straightening
Day two
Braiding & styling
Theory & product discussion
Demo by tutor on how to plait and cornrow hair
Student practical: how to plait and cornrow hair
Who it's for
This is not a course for beginners or those with limited experience in working with hair. Applicants are required to have a minimum of two years work experience in hair within film or high-end TV, or 5 commercial credits. Applicants maybe required to evidence this experience.
Successful applicants will receive a ScreenSkills-funded Kit, but are expected to have basic hair kit items such as hair clips, hair grips, a range of brushes, a range of combs, a range of hair bands (for braids) a hair dryer, straighteners, and means to wash a training head hair (tap, sink/bath, water spritzer).
Training will take pace via Zoom. Participants are expected to have connection to the internet, an integrated camera in their device of choice and to be able to connect to Zoom.
Confirmed participants will be asked to attend a mandatory test session (date/time to be advised.). Those who fail to attend the test or training sessions will receive an invoice for the full cost of any kit received.
Please do not hesitate to get in contact should you have an questions.
Course free due to ScreenSkills funding
This training addresses an industry skills shortage and is subsidised by ScreenSkills as an investment in the professional development of people working in the UK screen industries.
Contact information
Register your interest
Training provider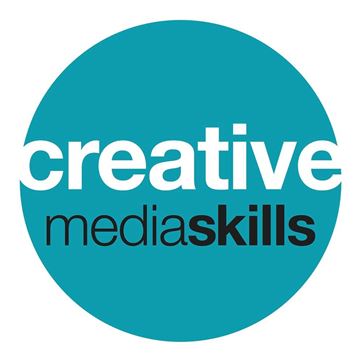 Creative Media Skills runs intensive film masterclasses led by the industry's elite. Our courses equip industry professionals with the skills necessary to build a top-level career in film and television.
View their training courses