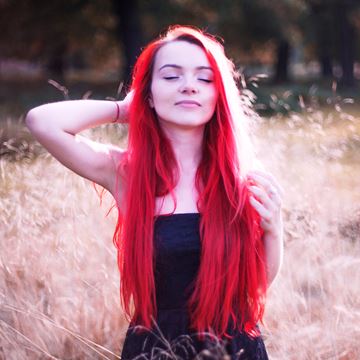 Raluca Save
Photographer
Location:

London

Freelancer:

Available
I'm Raluca Save, an internationally published photographer, based in London UK and I'm available to hire for pretty much any kind of photoshoot, just let me know what you have in mind and I'll make it happen. Nothing is too big or too small.
My main medium is my camera, I love building stories and capturing that special second when it all comes together. I've always been passionate about visual arts like painting, printing and graphics but photography will always be the one I love most.
I prefer photographing my stories because I like knowing that somewhere, sometime, that actually happened and was real. It wasn't just in someone's imagination, on a canvas or on the end of a pencil, the people were actually there.
I'm very inspired by paintings, I could just sit and stare at them for hours. Some of my favourite artists include Edward Robert Huges,Jean-Honroe Fragonard, John William Waterhouse.
I can offer anything from simple classic portraits to full on fairytale shoots where all your fantasies can come to life. In short, I want to take the best photo you've ever seen of yourself. Get in touch and we can discuss making this a reality!
Beside portraiture and fashion I also have experience with family events events such as weddings, engagements, birthdays, anniversaries and other events such as fashion shows, beauty peagents and concerts.
Clients I have worked with include: J Model Management, Miss England, Miss Coventry, Clothes Show Live, Digital SLR Magazine, SLAP Magazine, e-Merge Magazine, Eldora False Eyelashes, Designer Ara Jo, Designer Joane Flemming and Lilly Belle Accessories just to name a few.
I am also available for post-processing/editing work.
Skills
Adobe Lightroom
Adobe Photoshop
Photography
Adobe Illustrator
Adobe InDesign
Fashion Photography
Followers