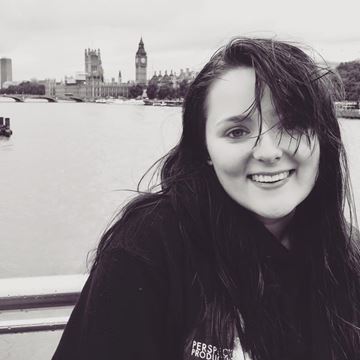 Lucy Rose Wilson-Green
Freelance Production Coordinator and Script Reader
Location:

UK

Career stage:

Entry

Freelancer:

Available
Experienced in low-budget short film and corporate film making with a desire to start working in quality film & TV for drama and corporate production. Long term aspiration is to become a development producer. I am curious, observational and driven by a positive, can-do attitude.
LinkedIn Bio:
Just a little bit about me - I am curious, observational and driven by a positive, can-do attitude. I love learning, which has something that has pushed me through the beginning of my career and all of my education, I am constantly looking for ways to excel and push myself that little bit further than before. I have a passion for facilitation and for hospitality, something I could not live without, I can find fun in the most simplest of tasks which helps me to be as efficient as possible. And finally, I love film and creative media, and like most, couldn't live in a world without it. I am constantly spellbound by how a creative team can find new ways to make film innovative and exciting.
If you have a project and need an extra pair of hands, get in touch, I'd love to hear all about it and how I can help!
A bit more about me and my background:
8 Years experience in Freelance Photography, Film and Digital. 6 Years experience in Freelance Graphic Design & Digital Art. 5 Years experience in freelance filmmaking (corporate and otherwise). Looking for work in high quality television and film production.
Currently studying a BA (Hons) at Northumbria University in television and film production. Have a D*D*D* extended diploma in Digital Art & Design (Specialising in Photography and Moving Image).
Work History
Production Coordinator - NewGen Creative
Perspective Productions - Freelance Production Coordinator
Production Intern and Script Reader - Wildgaze Films
Production Intern - Mad Cow Films
Education
Film and Television Production - Bachelor of Arts - Northumbria University
Photography and Visual Design - Extended Diploma (A-Level Equivalent) - Newcastle College
Skills
Adobe InDesign
Adobe Photoshop
Adobe PremierePro
Budgeting
Management
Video Editing
Adobe CC
Ambitious
Apple Mac
Audio Editing
AVID Media Composer
Can-do Attitude
CeltX
Cinematography
Client and Customer Services
Collaborative
Communication
Computer Skills
Creative
Creative Design
Deadline-Driven
Digital Media
Digital Video Production
Directing
Efficient
Fast Learner
Field Production
Final Draft
Flexibility
Intuitive
Leadership
MS Office
Negotiation Skills
Presentation and Proposal Writing
Presentation Skills
Problem Solving
Producing
Production Coordinator
Production Management
Professional Demenour
Project Management
Quality Assurance
Retouching
Screenwriting
Script Reader
Skilled Multi Tasker
Social Media
Tech Savvy
Time Management
Windows
Works Well Under Pressure