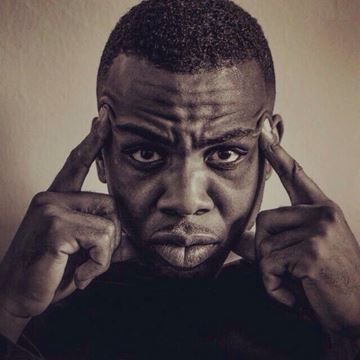 Kyran 'K9R' Mitchell-Nanton
Actor
Location:

London

Freelancer:

Available
South West London Actor and Music Artist
Co-Founder and Director of performing arts group "One Light Talent Entertainment" (OLTE)
CURRENT MOVEMENT:
Recently released a music video for my track called "Roots", a comical track giving homage to African culture and also a cover and tribute of JME's beat "African Zulu Warrior"
I've also produced and wrote the track for a music video for a book novel called 'Feral Youth' by author Polly Courtney. The book was based on the London 2011 riots and how a young 15 year old girl got involved, and her way out of crime with the help of an old teacher. Myself and Polly collaborated with my team "One Light Talent Entertainment" to create this for her so it can help promote it, tour in schools with workshops and pitch to production companies such as the BBC and Channel 4 in hope of it becoming a film/TV series.
I have recently been cast in BBC Doctors and a few feature and short films due for release next year. You can find all of my work and keep up with me on my Youtube page: Kloud9Reacher and follow me below
Follow
Twitter/Instagram: @Kloud9Reacher
Youtube: Kloud 9 Reacher
Soundcloud: @k9r
Work History
Alumni & Youth Mentor - Lyric Hammersmith
Education
Theatre Studies (Acting) - BTEC National - BRIT School
Skills
Acting
Filming
Music Performance
Music Writing
Poetry
Portfolio
ScreenSkills is not responsible for the content of these uploaded files.