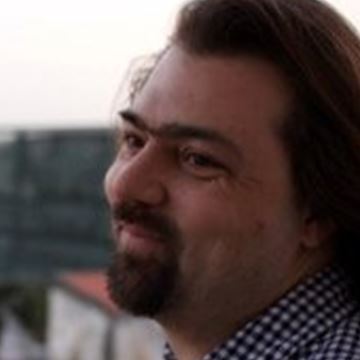 Dan Davies
Playwright, Documentary Producer & Director
Location:

London

Freelancer:

Available
Dan Davies' plays have been performed at The Arcola, Theatre 503, Tristan Bates Theatre, and the National Theatre Studio. His radio plays have been broadcast Resonance FM and BBC Radio 4. "The Domestic Extremists", played at The Space Theatre in February 2015 and became their best selling piece of new writing.
Reviews for "The Domestic Extremists"
"Smart, funny... brilliant. The multi-layered plot unfolds with guile and intelligence. Everyone in TV should see this." The Spectator
"The writing is nuanced… the twists are unexpected and the tension incendiary. If David Hare was a cleverer writer his work would be like this"
The Flaneur
"This is gripping, highly recommended stuff …undeniably political, but universal too. " Views From The Gods
Reviews for other work
***** "Confident and bold...impressive strong writing… a dystopian vision of the future'" The Upcoming, for Love And Debt in the Freezone, pop up theatre 93 Feet East

"Blows away the misconceptions that bubble up around the homeless. [Steve] Hay erects an invisible barrier along the edge of the stage, reminding us that he and I live in the same city, but in different world. Top stuff." London City Nights, for What I Do, Space Theatre One Festival

"A play so of our time that it sparkles and zings ….Penetrating satire that reveals the emptiness lurking beneath the symbols of success in the global corporate world." A World to Win, for Is Anything Broken?, Tristan Bates Theatre & BBC R4.