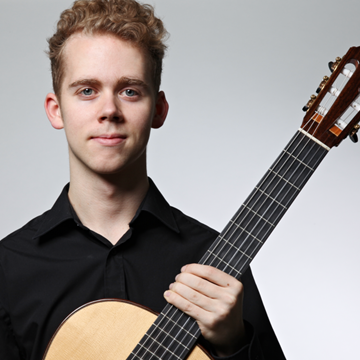 Kristian Richardson
Classical Guitarist.
Location:

London

Career stage:

Entry

Freelancer:

Available
Hi there all you wonderfully talented people,
Basically, I heard/learnt about Hiive when I was on the tube to Uni the other day and I was drawn in by their ad. This whole place looks pretty dang awesome.
I would love to collab with people on here as much as possible!
I have been playing Guitar for 10/11 years now, and I am now studing at the Royal College of Music in London. So if you're in London and you want to talk about projects or something then let me know!
Other interests involve: Films, Games, Animation, and the music that comes along with all of them.
Hopefully this could be the start of something beautiful...or many somethings.
Thanks
Kristian
Work History
Guitar Teacher - Self Employed
Leisure Assistant - River Park Leisure Center - Winchester
Education
Bachelor of Music - Undergraduate Course - Royal College of Music
English - A level - Peter Symonds College
Spanish - A level - Peter Symonds College
Music - Advanced course - A level - Peter Symonds College