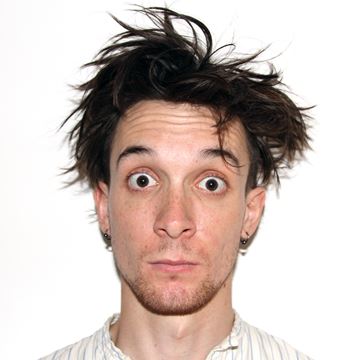 My practice encompasses performance, photography and film. I work with performed photography where the act of creating a photograph or film is transformed into a performative act. I work in public spaces, where the public are invited to become participants in my works. Participation plays a large role in the works I produce; the situations I orchestrate leave space for improvisation and spontaneity.
My photographic practice embraces the performative act in order to highlight the discourse between a potentially time-based photography and a privileged notion of event. The utilizing of performative strategies within my photography sees the photographic record of an event and the event itself form a creative dialogue. The act of making the record and the resulting creative record are folded into are one inseparable utterance. Subsequently the resulting performative photograph encourages the viewer to invent meaning resulting from a blurring of fact and fiction. Instead of an objective document, we create a vague and uncertain document. One that is best approached from a subjective perspective.
Working with social and cultural strategies that are easily accessible and that people can relate to allow the live events I devise to occupy an intersect between performance, humour, and the everyday.
Solo Shows
2015 I am Not Tom Pope, You are all Tom Pope, The Old Police Station, Jersey
2014 One Square Club, performative solo project, London
2012 So It Goes. George and Jørgen, London
2010 The Escapades of the Higher Man, Glynn Vivian Art Gallery, Swansea
Selected Group shows Exhibitions
2016 Loitering With Intent, (Flight of Fancy performance tour) The Peoples History Museum
2015 LUMEN 2015, New York
Potenials.02, Photo London, Photographic Performance
Information Point, Bristol and Bath Art Weekender, Prior Park, in association with the National Trust. Commissioned participatory performance
Quintessence, Jersey Arts Centre
Beyond the Surface: a journey into the Unknown, Backall Studios, London

2014 Fountain Bike, various public spaces in Kensington and Chelsea
Silent Fore and Aft (commissioned film) Night Contact Multimedia and Photography Festival
Tempting Failure (November 2014)
2013 Flight of Fancy, Tate Britain, interactive performance
Marseille seen by 100 Photographers, curated by Antoine D'Agata
Impossible Documents, 53 Beck Road, London
Tempting Failure, Live Art event, The Island Bristol
Ffilm 4, The Glynn Vivian Art Galley
2012 The Loneliness of the Middle - Distance Runner, Flux Factory, New York
Live Performance, Revolution, Atelier de Visu, Marseille
2011 The Wonders of the Visible World, Northern Gallery for Contemporary Art
Potentials, Live Performance, at Timeframe, Colchester
Studio Vortex 1, Atelier de Visu, Marseille, France
Smashing Time, The Ragged Museum, London
2010 The National Portrait Gallery London (Photograph of the month)
The National Museum of Wales
Park Night, Pumphouse Gallery, London
2009 Fresh Faced and Wild Eyed, The Photographers Gallery London
Exposure, Format Photography Festival, Derby Dance (DeDa), Derby
Journal 1, Atelier de Visu, Marseille, France
2008 4 New Sensations, Saatchi Gallery and Channel 4
Through the Lens, Photography exhibition, Royal West of England Academy

Bursary's and Awards
2014 Winner of the Night Contact Grant resulting in commissioned new film in collaboration with Terry Smith
2013 Royal Borough of Kensington and Chelsea Arts Grant
Tempting Failure Bursary Recipient
2011 Winner of the Deutsche Bank Award for Art (£10,000)
Shortlisted for the Prix Leica Photography Prize
2010 Photograph of the month at the National Portrait Gallery London
2009 Shortlisted for the Sir Leslie Joseph Young Artist Award 2009
Awarded a bursary from Royal West of England Academy

Artist Residencies
2015 Archisle Photographer in Residence, Société Jersiaise, Jersey
2009 Residency in Marseille
2008 Artist in Residence at Swansea Metropolitan University
2007 HAMK University of Applied Sciences Finland

Collections
The Deutsche Bank Collection
The National Museum of Wales photographic collection
The National Portrait Gallery photographic collection
Royal College of Art
The Jersey Photography Archive
Leeds College of Art
Various international private collections
Education
Photography - MA - The Royal College of Art
Photography in the Arts - BA(Hons) - Swansea Metropolitan University
Skills
Adobe Photoshop
Photography
Digital Film
Followers