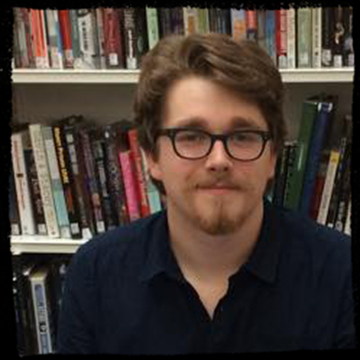 Edwin Burrow
Freelance Illustrator and Comic Artist
Location:

St. Helens

Career stage:

Entry

Freelancer:

Available
I'm Edwin Burrow, an Illustrator and Comic Artist. I graduated from the University of Cumbria with a BA (hons) in Illustration in 2015. Over the past year I've been working as an Administrator and Graphic Designer at Classic Rebel Ltd., a small family business where I was responsible for all media and marketing, including managing two websites as well as other administrative roles. I'm hoping to find a position with a greater focus on graphic design and illustration to further my career in the design industry, and develop my current skill set.
I'm proficient in Photoshop, Illustrator, InDesign and CMS using WordPress as well as HTML and CSS coding using Dreamweaver. I used these daily in my previous role and in my time working as a Freelance Illustrator and Designer, as well as in my personal work with my comics and artwork. I've also had experience of using other Adobe software such as After Effects and Premiere Pro throughout University and prior to it. I'm a fast learner when it comes to new software and very capable when it comes to IT skills. Please take time to visit my website at www.edwinburrow.com to see my portfolio.
Education
Illustration - Bachelor's Degree - University of Cumbria
Art & Design - Foundation Diploma Level 3/4 - Lancaster and Morecambe College
Skills
Adobe Illustrator
Adobe InDesign
Adobe Photoshop
Adobe PremierePro
Adobe After Effects
Adobe Dreamweaver
Comic Illustration
Creative Drawing and Illustration
Fine Art
Graphic Design
Printmaking
Portfolio
ScreenSkills is not responsible for the content of these uploaded files.