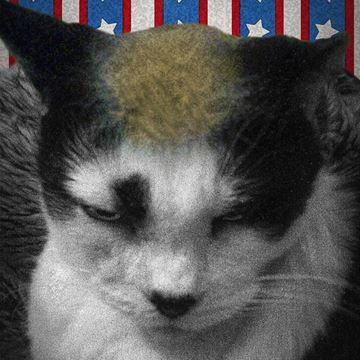 Scott Flockhart
Freelance Video Editor/Filmmaker and Graphic Designer
Location:

London

Career stage:

Early

Freelancer:

Available
I Presently I work as a Freelance Video Editor/Filmmaker and Graphic Designer. As an Editor I have mainly worked on broadcast documentaries for leading production companies, for various channels from Channel 4 to the BBC. Apart from documentary I have also edited music promos, EPK's, commercials, corporate videos, sports and drama.
My strengths as an Editor apart from having a good all round technical knowledge, from the use of professional editing applications such as Avid Media Composer, Adobe Premier Pro and After Effects CC, skills in motion graphics and visual effects, grading, sound design and mixing, working in a senior role where I have supervised shoots and edits, are my excellent skills in the construction of structure and narrative, and my creativity and innovation within my visual style and use of sound.

Apart from being an experienced and creative Editor I also have experience and skills as a Director, Producer, Animator and Director of Photography on short films and music promos. I also have further skills in Graphic Design, Illustration, Photography, and in the use of Photoshop, all skills that I have utilized to create PowerPoint presentations and Website/Social Media content.

My background as a Filmmaker started when I attended a BA Hons in Fine Art (Times-Based Media), specializing in Film at the University of East London. The work I created on this course, which was distinctive narrative based films that incorporated live action animation were shown at many distinguished US and UK Film Festivals and Art.
While at UEL I was given the opportunity to work as an In-House Avid Off/Online Editor for a Post Facility House in Soho called Image Makers. Apart from being an In-House Editor for the company I also worked in the MCR and Technical Support Department.
While working at Image Makers I branched out as a Music Promo Director and Producer when I was signed up by a production company called Access All Areas. There I developed further skills in directing and producing. I also developed skills in writing treatments and scripts, storyboarding, preparing mood boards and creating mood reels and animatics for presenting at pitches for potential clients.

After five years of being an Editor and Music Promo Director/Producer I realized I wanted to step up my career with the intention of moving into a career within drama. I was awarded a place on the MA Fiction Direction course at the National Film and Television School. At the NFTS I enhanced my skills for storytelling and working with actors. My graduation film "X-Mass" which I wrote and directed and co-produced won and was nominated for many prestigious awards in the US and Europe.
Since leaving NFTS I returned to my career as a Freelance Editor as well as developing my own shorts, TV series and features scripts. One feature script "Stealing Dad" was commissioned under a development scheme run by Film4. In 2007 I was shortlisted to be one of the Director/Writer finalists in the MySpace "Movie Mash-Up" feature film competition.

As an Editor/Filmmaker and Graphic Designer I have developed good communication skills, I am collaborative as well as being able to work alone on a project. I am able to generate original creative ideas and solutions as well as nurture ideas created by others. I am able to produce work to a deadline within a short time frame, work under pressure while still making sure that I convey material in a clear and artistic manner to a high standard.
Work History
Freelance Off/Online Video Editor - Freelance
Music Promo Director/Producer - Access All Areas/No TV
In-house Off/Online Video Editor - Image Makers
Education
Fiction Direction - MA - National Film and Television School
Fine Art - BA Hons - University of East London
Skills
2D Animation
Adobe Photoshop
Animation Director
Graphic Design
Adobe Premier Pro CC Editor
After Effects CC
Directing
Drawing and Illustration
Lighting and Camera, operating Digital and Film (16mm)
Motion Graphics
Off/Online Avid Media Composer Editor
Photographer
PowerPoint Designer
Script and Screenwriting
Sound Design and Mixing
Video Grading
Video Producing