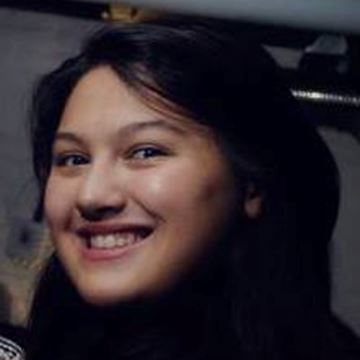 Sarah Exton
Exton Productions Ltd: Screenwriter and Producer; Radio Ha-Ha: Project Manager
Location:

London

Freelancer:

Available
Sarah is a screenwriter originally from the Cambridge area, but is now London based.
Her creative writings cover a range of genres from poetry, journalism, scripts and spoken word.
She's been writing for 8 years, but has been focused on Screenwriting for 5 years.
Sarah Co-Founded 'Exton Productions Ltd.' in 2012, where she co-produced and wrote a TV Soap Opera called "Meadowlark". Sarah has also done work in story development and has collaborated with other writers on a few scripts.
Additionally, Sarah is currently the Project Manager for a new internet comedy radio station called Radio Ha-Ha! which is available at: www.radiohaha.co.uk
Sarah was awarded a Kevin Spacey Foundation Scholarship for her 5-minute script for Silent Film: "Qui Tacet Consentire" to currently study Screenwriting & Producing at Regent's University in London.
Sarah's most recent project was Writing, Producing and Directing Romantic Short Film "Forethought" which is currently planned to go on the festival circuit in 2017.
Download Sarah's CV for more details.
Work History
Project Manager - Radio Ha-Ha!
Co-Producer and Writer - Exton Productions Ltd
Social Media and Marketing Intern - Euroscript Limited
Education
Screenwriting & Producing - BA (Hons) - Regent's University, London
A Levels - High School - Hills Road Sixth Form College
Skills
Producing
Administration
Business planning/strategy
Business skills/running a business
Editing
Entrepreneurial skills
Networking
Organisational skills
Pitching/presenting and proposal writing
Project management
Scriptwriting