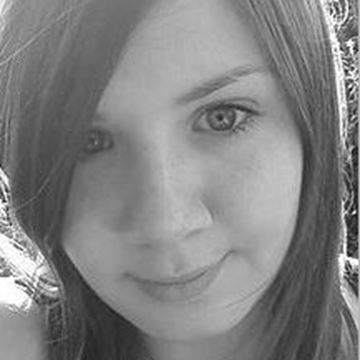 Lucy Edkins
Model Maker/Props/Costume/Sculpture/Mould making and Casting
Location:

Tunbridge Wells

Career stage:

Early
My name is Lucy Edkins and I want to create heroes, mythical creatures and make people's worst nightmare's a reality. I want to leave an everlasting image of that character or a particular scenario in people's minds. What we make is what makes the character come to life. The very idea of letting my imagination run wild to help take people into another world excites me.

I have always had a passion of making things for as long as I remember. As a child I was always creating things out of whatever I could get my hands on, whether it was out of old bits of cardboard boxes, Plasticine or even toilet roll tubes! Fast forward a few years into high school and I began to teach myself to sew so that I could make costumes after being inspired by many trips to The Royal Shakespeare Company in my hometown of Stratford-Upon-Avon.

This newly found hobby lead me to study Performance Arts Design at College where I also found out my love for making props, set pieces and everything that goes into the art of putting on a performance, whether it be for Film, TV or Theatre. I then went on to study Character Creation and Technical Effects at the University Of Hertfordshire where I learnt to sculpt, mould, cast and many other different skills and traits that allow me to continue what I love doing today.
Work History
Mask Making and Admin Graduate Intern - Strangeface Masks & Applause Rural Touring
Freelance Mascot Fabricator in Head Department - Rainbow Productions
Education
Character Creation and Technical Effects - BA Hons - University Of Hertfordshire
Performance Arts Design - BTEC - Stratford-Upon-Avon College
Skills
Casting
Filling/Sanding.
Lathe/Turning
Mould Making
Pillar drill
Reductive Sculpting
Sculpting
Sewing
Vacuum Forming
Welding Induction
Bandsaw
Belt/Disc sanders
Specific hardware/equipment skills