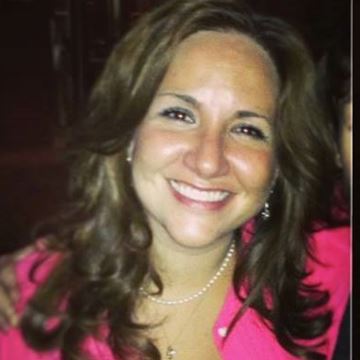 Jo Gonzalez Chamberlain
Head of Careers
Location:

London

Career stage:

Senior
Hi I'm Jo,
I head up the Schools and Careers team at Creative Skillset and currently lead various projects supporting individuals entering the Creative Industries.
I look forward to meeting many of you at our Open Doors events and supporting your creative projects on Hiive.
Over the past 10 years I have worked on lots of great projects around education and skills, managing over 30 million pounds of investment, providing great opportunities to people across the country.
Work History
Head of Careers - Creative Skillset
Senior Programme and Delivery Manager - Creative Skillset
Senior Programme Manager - Creative Skillset
Senior Project Manager - Creative Skillset
Senior/TCS Mentor - The Challenge Network
Creative Force Project Manager - Creative Skillset
International Fundraising Skillshare Assistant - Amnesty International
Programme and Communications co-ordinator - Local Trust
Programme Officer - Community Development Foundation (UK)
Learning for all fund Development Worker - Unionlearn - TUC
Project Support Officer - Unionlearn - TUC
Funding Administrator - TUC
Contract Roles - Retail, Finance and Insurance Sector - Various
International Programme Assistant - University of Exeter
Education
Project Management - Professional Certification - Prince2 - Project Management. Practitioner
Interior Design - Diploma in Professional Interior Design - National Design Academy
Psychology with European Studies - BA - Exeter University
Field of study unknown - Psicologia - Universidad de Valencia
Field of study unknown - Qualification type unknown - Northampton School for Boys
Field of study unknown - Qualification type unknown - Saint George's School - Bogota, Colombia
Skills
Budgeting
Event Management
Interior Design
Languages
Management
More Photography
Photography
Presentation Skills
Training
Account/client management
Adobe InDesign
Business development
Business planning/strategy
Business skills/running a business
Commercial awareness
Customer services
Entrepreneurial skills
Finance and budgeting
Health and safety
Management and leadership
Monetising IP
Negotiation skills
Networking
Organisational skills
Pitching/presenting and proposal writing
Product management
Project management
Sales and marketing