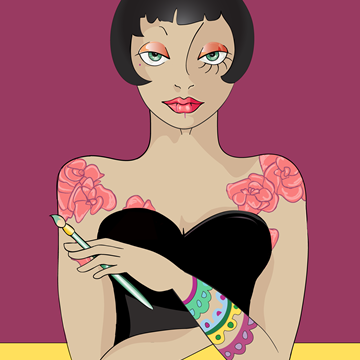 Jana Bolz
Sculptor, Visual Artist & Film maker
Career stage:

Early

Freelancer:

Available
I am Jana Indra Bolz a Sculptor, Visual Artist and Film maker.
I have always worked in creative and innovative areas such as sculpting, drawing, painting, tattooing, stonework and other crafts.

In film, animation and stop motion I found a way to bring to life everything imaginable. There are no restrictions, no limits, nothing is impossible.
​
I believe, to be a successful visionary is to be resistant against the reasonable people who try to protect you when you are overly optimistic.
Stay overly optimistic.


Work History
Videographer, Producer, Photographer, Animator in South Africa and India. - Big Blue - South Africa,The Upside Story - India, Shivad House - India, Roadhouse India
Videographer and Graphic Design Animator - York Minster marketing department and private commissions.
Stonemason and Carver - York Minster.
Education
Opened up a community art space ''Everything is Bearing Fruit'' where I both lived and worked as an artist. I enjoyed sharing the workshop with other local artists where we used the space in many different ways including exhibitions, concerts, craft, conceptual art and social work. - Visual Artist - Berlin Neukoelln Germany
Skills
Adobe Illustrator
Adobe InDesign
Adobe Photoshop
Adobe PremierePro
Adobe Software
Character Designer
Graphic Design
Photography
Video Editing
Adobe After Effects
Audio Editing
Digital Illustration
Motion Graphics
Prop Making
Puppetry
Set Design
Sound Design
Stop Frame Animation
Stop Motion
Stop Motion Animation
Video Production
Videography