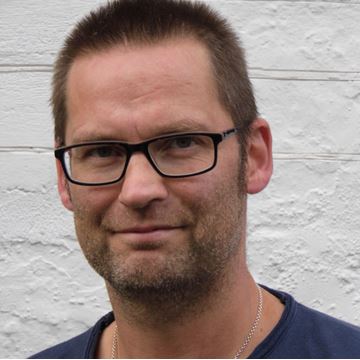 alan graves
Producer/LP/PM
Location:

Bristol

Career stage:

Expert

Freelancer:

Available
Alan is a Production Guild member who has worked in film and video production for 25 years. The last 15 of those years have been as a freelancer. Experienced in feature films, shorts, commercials, virals, corporate, BTB, internal comms, music videos, photographic, television and multimedia projects working in the UK, USA, Europe, Middle East.
Having spent the first decade of his career working mostly in advertising in London and across the world he has worked with all the big global agencies at the very highest levels of production with budgets in excess of £1 million.
Since 2001 he has been involved in many other areas of film making in addition to advertising, notably in nurturing new talent in feature film production and development and producing content for large scale events through WRG Creative.
His most recent film credit as Co Producer/line producer was "ENGLAND IS MINE" about the young Morrissey and "NORTHERN SOUL" (2014) BAFTA NOMINEE 2015 – Outstanding Debut.
Alan held the post of 'creative industries associate' across the whole of Wiltshire's media degree and higher education courses from 2008-12, a flexible role that helped to provide curriculum innovation. He currently lectures at various University's and media courses.
For the last 6yrs Alan has produced for director Matt Golding from multi award winning Rubber Republic Ltd (Cannes Gold 2013 Cyber Lion) and help them grow into one of the leading viral based creative agency and production companies.
Specialties: 22yrs Production Experience Inc 1st AD
Budget level: Filmed at $8 million – 10 Currencies. Budgeted at $20 USD
Software: Movie Magic–MMB & MMS, Procim, APA Budget package, Sage
Training and Professional Dev: APA Production Masterclass Course; South West Screens Cohort scheme 2010 - Angus Finney (PFM Project Manager), Mike Kelly (Northern Alliance) Film London Micro Finance market selected attendee; I-Feature 1 – Final 12; Screen Yorkshire 2013 Triangle scheme – 1 of 4 selected for funding BAFTA Crew Mentor
Other: First Aider (2018), CRB enhanced check, Safe guarding, Data protection training, Diversity in the workplace training, child protection training, Safeguarding adults
Skills
Account/client management
Administration
Business planning/strategy
Business skills/running a business
Commercial awareness
Compliance and legal
Digital content skills
Entrepreneurial skills
Finance and budgeting
Health and safety
Management and leadership
Monetising IP
Negotiation skills
Networking
Organisational skills
Pitching/presenting and proposal writing
Project management