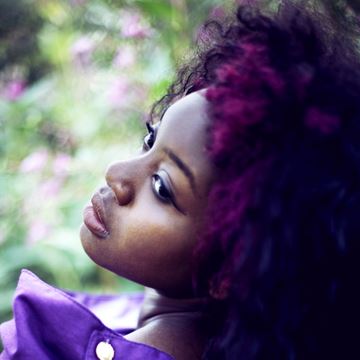 Amy Fitz Doyley
Performer, Writer & Music Workshop Leader
Location:

London

Career stage:

Expert

Freelancer:

Available
Who am I...?
Hello! My name is Amy Fitz Doyley and I am a twenty something singer and songwriter from London. I like to perform the original material that I write to live audiences and also enjoy leading music workshops around London and further afield.
What does my creative work involve?
Writing lyrics, devising, performing original work and reworking cover songs as well as using music within the community as a tool to positively influence the lives of others.
My craft
My background is in dance (the Royal Academy of Dance) but I was in various primary school choirs growing up. It wasn't until I was about 13 that I realised that I enjoyed singing in a solo capacity. After completing a music GCSE at secondary school, I did a two-year BTEC National Diploma in Performing Arts (Musical Theatre) at The BRIT School For Performing Arts And Technology before moving on to a BA at Westminster. This degree was the first in the UK to offer the opportunity to learn, practice and experiment with the artistic and business strategies in today's music industry.
Relevant modules studied here include:
• Anatomy of the music industry
• Law and the music market
• Pop music and culture
• Music industry strategies
• Principles of music marketing
• Music publishing and rights management
• Marketing music repertoire
• Music and its audiences
I am greatly interested in exploration of the voice as an instrument and take inspiration from everything around me. Although my main instrument is my voice I tinker around on the keyboard and bass guitar for songwriting. My teachers at school really helped me to see my own potential and coming from a musical family means I've always had a great deal of support.
Achievements
Roots & Routes
I performed in a series of youth exchange projects involving over fifty international artists, culminating in performances at the LVR Tag der Begegnung Festival in Xanten and Sommerblut Festival in Cologne. This was funded by the European Commision in association with Youth In Action. http://eacea.ec.europa.eu/youth/index_en.php http://eacea.ec.europa.eu/youth/programme/about_youth_en.php
Spitalfields Music
Through Spitalfields Music's 'Trainee Music Leader' scheme and accompanying bursary, I honed a variety of skills through working in education and in community settings. For example Crowd Out 2014: An extraordinary new piece of composed by Pulizter Prize-Winning composer David Lang performed at Spitalfields Music Summer Festival in 2014 as well as internationally in both Berlin and New York. https://www.youtube.com/watch?v=yJMmuJV3cVk&feature=youtu.be
LondonLive
Performeing original material on Television In December 2014 I was invited by London Live to perform original material LIVE on Television for their Play Out Pitch show segment. This was a big achievement for me to be recognised and championed for an original song for the first time on Live TV. http://www.londonlive.co.uk/news/2014-09-23/playout-pitch-amy-fitz-doyley
IdeasTap Brief Winner
Prior to the close of IdeasTap, In 2013 I won the Bring It To Bermondsey IdeasTap performance brief which gave me the opportunity to perform for the Bermondsey Square Festival in front of a live audience. http://www.ideastap.com/IdeasMag/all-articles/meet-amy-fitz-doyley
Current Projects
New Writing
Being diagnosed with a curvature of my spine recently has catapulted me out of my writer's block and into a place where I am able to reflect on and clearly articulate my emotions as they change. My aim is to create a body of work based on this experience and to record and share this with the world, through digital and physical release. I also hope to tour with this new material over the 7 continents of the world.
Music Production Beginner's course
I am currently enrolled on a 10-week CM music production course. Through this course I aim to increase my skills to become a stronger musician in regards to music technology and able to pass on these skills to others in the future.
The Musician's Union
After becoming a member last year, I have just been selected to join the Musician's Union Young Members Subcommittee (MUYM) helping the voices of members to be heard.
Portfolio
Delete item. Are you sure?
Yes
/
No
{{item.MemberAudioTitle}}