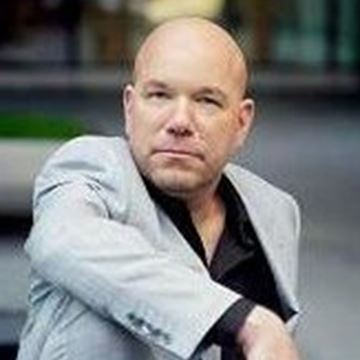 Jim Zalles
Producer
Location:

UK

Career stage:

Early

Freelancer:

Available
Arriving in London in 2007 via Bolivia and Texas, Jim Zalles was immediately captivated by the extraordinary theatre scene he found in what is without doubt the creative capital of the world.
From the opulent 3000 seaters of Drury Lane to the 30 seat spaces above pubs & under arches, the selection of performance spaces and the variety of productions in London is second to none. Jim's passion for theatre was born.
It was in 2012 that Jim decided to turn his passion for theatre into a career and launched his own production company: Theatre Bench.
Theatre Bench produces original musicals, plays, dance and music, by new and emerging British creatives. Nurturing & encouraging new talent in a variety of disciplines, unbound by subject or genre, Theatre Bench has gone from strength to strength.
We produced the world premiere of Craig Adams & Ian Watson's 'LIFT' at Soho Theatre in February 2013. In 2014 we produced 'Carthage' and 'Thérèse Raquin' at the Finborough Theatre and co-produced acclaimed choreographer Drew McOnie's 'Drunk' at the Bridewell Theatre with the McOnie Company. 'Thérèse Raquin' transferred to the Park Theatre in Finsbury Park later the same year.
We also launched the album 'Rush of Life' by Julie Atherton, featuring new songs written for her by Dougal Irvine, Benedict, George Maguire, Lance Horne and Craig Adams.

Theatre Bench produced the world premiere of 'These Trees are Made of Blood' at Southwark Playhouse in Spring 2015, a political cabaret about the Dirty War in 1970s Argentina. We also co-produced 'Teddy' by Tristan Bernays, with music by Dougal Irvine, also at the Southwark Playhouse and 'Claustrophobia' at The Hope Theatre Islington.
This year we've produced 'The Brink' at Orange Tree with W14 Productions, and 'Every Seven Years' at Illuminate Festival.
In addition to mainstream theatre productions we've produced and supported a number of shows at the Edinburgh Festival Fringe, including work by Theatre ad Infinitum, Christina Bianco, The Mac Twins, Jason Hewitt, Sooz Kempner and Alex Gwyther.
Skills
Cabaret
Dance
Musical Theatre
Physical Theatre
Theatre