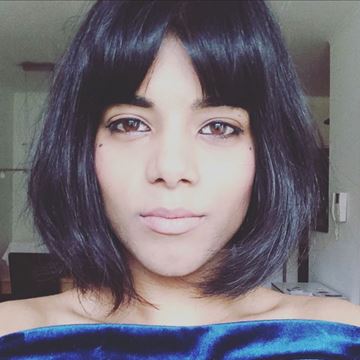 Nisha Banga
Art Assistant
Hey I'm Nisha, I once had a dream I made a film deal with David Lynch by shaking bananas over our wrists. Here's hoping, however I would love to work within the film industry and im willing to work my way up, travel far and wide to get there.
I currently work in-house with a Digital Print artist as a creative assistant. Seeing how another artist works, thinks and creates is Inspiring. I like to observe and feed off the energy, sharing, conversing and iniating ideas. I work well surrounded by creativity.
I use a lot of mixed media within my own personal practice to do with the ethereal nature. Surrealism ,eerie and stark is the kind of style I produce through photography and shorts. However I'm adaptable and fresh to the industry so I'm ready to learn new skills and take in new information.