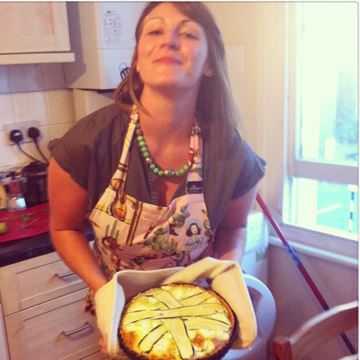 Sarah Sigal
freelance writer, director, dramaturg and Creative Director of Hush Hush Hoopla
Location:

London

Freelancer:

Available
I am a Chicago-born, London-based freelance writer, director, dramaturg and researcher. I have recently finished 'Writing and Collaborative Theatre-Making', which will be published in 2016 by Palgrave Macmillan. As well as working in conventional performance spaces, I also create work for unusual spaces, events and audiences. I am on a continual search for the creation of possibilities for the making of and teaching of performance. I am also interested in the ways in which writing for performance and storytelling can be understood and applied outside the world of performance and performance research.
I am the Live Performance Programmer for JW3, the Creative Director of Hush Hush Hoopla (a performance events company) and a visiting lecturer at Queen Mary and Kingston. I am a member of the BBC Writersroom.
Work History
Script Reader - The Courtyard Theatre
Articles Manager - The Journal of General Management
Visiting Lecturer - Queen Mary College, University of London
Creative Director - Hush Hush Hoopla
Commissioned Writer - Palgrave Macmillan
freelance dramaturg - self
freelance director - self
Fieldworker/Researcher - University College London
Writer in Residence - Fluff Productions
Workshop Leader - The Park Theatre
Storytelling Consultant - Make Believe Brand Storytelling
Visiting Lecturer - Goldsmiths College, University of London
Commissioned Writer - Teatro Vivo
Theatre Editor - Roundtable Review
Education
Theatre and Performance - PhD - Goldsmiths College, University of London
Writing for Performance - MA - Goldsmiths College, University of London
Theatre Arts and English Literature - BA - Gettysburg College
Skills
Programming
Academic Writing
Administration
Arts and Events Management
Casting
Directing
Drama
Events
Events Co-ordinator
Events Management
Events Organisation
Experienced Lecturer
Interactive Arts
Playwriting
Research
Screenplays
Teaching
Theatre
Portfolio
ScreenSkills is not responsible for the content of these uploaded files.