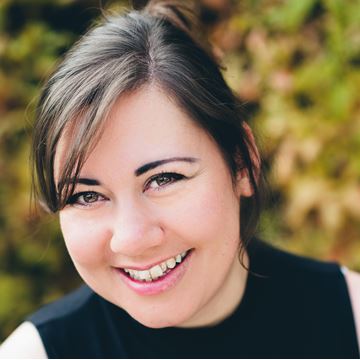 Sarah Spencer
Freelance workshop leader, Director and actor
Location:

Sheffield

Career stage:

Early

Freelancer:

Available
I trained as an actress and graduated in 2008 at The Arden in Manchester, since graduating I booked a few lead film roles where I have won international awards for my performance of 'Penny' in the horror comedy- Harold's Going Stiff. Along with that I have continued to act on stage both professionally and voluntary where possible.
I have a real passion for the arts, whether that is theatre, film or TV. Consistently active within the Theatre I am always helping the local community with the arts in our very own little Victorian Theatre- the Lantern Theatre. My responsibility as the Creative Director is to programme the years plays that will be put on and ensure they hit the charities aims and objectives. This year we have decided to put on a play each month to maximise the opportunities for all the members and push through the constant struggles of making theatre productions successful. This requires a lot of flexibility, passion and dedication to ensure all productions are met with professionalism and integrity.
Since joining the Lantern Theatre, it is here that I have embarked on my career as a director; I soon rekindled my love and passion for theatre and haven't stopped working at the Lantern since! I find when I'm directing it gives me so much more opportunities to be completely creative and explore texts in a different way. Working, organising and helping the cast to create a wonderful show is something that I thrive on. I am a big people person and love helping others, this is where I feel I differ as a director as I nourish and encourage the actors, finding ways to communicate with them, ensuring that we, as a team, are fulfilling the playwright's needs. It's a passion and a career that I will endeavour to work on, improving my craft and breaking boundaries within the industry.
I work closely with Ruth Carney at her performing arts school (where I teach acting to children around Sheffield) as well as assistant directing in Carney's summer productions of Matilda, Hairspray and Our House. I also work for the current Shout@Carney Academy programme which runs for children in disadvantaged areas of Sheffield, offering professional training for a selection of talented teenagers.
On top of all my theatre and teaching adventures, I have begun to write my very own documentary which looks into the everyday struggles of living with Chronic Fatigue Syndrome. This project is ongoing and is something I am also very passionate about.
I'm a big dreamer with an abundance of ambition to be involved within the Arts and work consistently with integrity and passion, my dream is to work alongside similar people where I can learn and be inspired.
Work History
Workshop leader - Carney Academy
Education
Acting Studies - B.A Honours - The Arden, Manchester University
Skills
Training and Education
Actress
Communications Skills
Confidence
Creative
Creative Writer
Director
Full Clean Driving Licence and Car
Organisational and Planning Skills
Patient
People skills
Problem Solving
Team Leadership
Team Player
Theatre
Followers