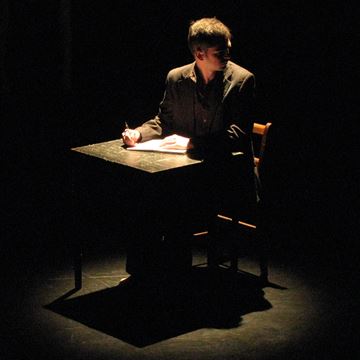 DrunkenChris
Artistic Director
Location:

London

Freelancer:

Available Soon
I am the Artistic Director of performance company Drunken Chorus (www.drunkenchorus.co.uk). Drunken Chorus is a contemporary performance company and registered charity (1161841). Formed in 2006, the company is led by Artistic Director Chris Williams and Co-Director Sheena Holliday, and governed by a board of trustees: Dan Farrell (Chair), Lottie Tupholme (Treasurer), Stephen Coltrane and Cathy Naden.

I am also a Producer with GReenwich & Lewisham Young People's Theatre (www.glypt.co.uk), where I manage a range of development projects for 16 to 25 year olds, as well as supporting emerging and early career artists to create new work.

I work occasionally as a freelance producer / consultant, which has included projects with The Mostly Everything People, Attic Theatre Company and Adam James amongst others.

I also work as a freelance artist / performer, and have been part of projects with Forced Entertainment (Void Story) and Kings of England (I Belong To This Band).
Work History
Producer - Greenwich & Lewisham Young People's Theatre
Artistic Director - Drunken Chorus
Marketing Officer - Junction (Goole)
Skills
Marketing Strategy
Arts Fundraising
Directing
Drama
Dramaturgy
Performing
Performing Arts
Producing