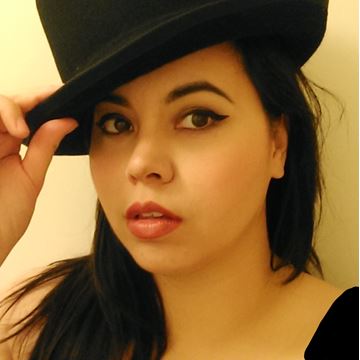 Michelle Ruda
Development Researcher / Writer
Location:

London

Career stage:

Early

Freelancer:

Available
I currently work in TV as a development researcher, coming up with ideas for TV shows to pitch to channel commissioners.
My short Sherlock Holmes story, Harlingdon's Heir, has been published by Titan Books (2017), part of the Further Associates of Sherlock Holmes anthology, and is available to buy on Amazon and The Guardian Bookshop (see Featured images).
I have won two short film script competitions, one from IdeasTap (2013) and the other from Yellow Spot Collective (2014), and had both scripts made into short films (see Showreel). Another script I wrote was one of five scripts shortlisted for Straight Curve's Scriptwriting Competition (2015).
I was the trainee director of director Guy Larsen on the latest Grist & Larsen project, Keith, made by Signature Pictures (2015). (See Featured video below).
I also have published poetry, prose and articles (see Featured images). Please get in touch if you'd like to see more of my work.
Contact me: michelleruda7@gmail.com
Skills
Administration
Comedy
Creative
Creative Writer
Director
Drama
Idea Generating
Script Supervising
Scriptwriting
Scriptwriting and Development
Social Media