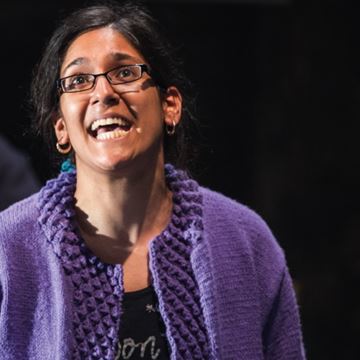 Naomi Joseph
Freelance Theatre-Maker
Theatre-Maker. Playing pretend for a living. Also a freelance writer/arts administrator.
As a performer I have worked with:
The Tricycle Theatre, Tamasha Theatre, Redbridge Drama Centre, CSR Radio
As a writer I have contributed to:
IdeasTap, A Younger Theatre, Arts Professional, It's The Drink Talking (Alcohol Concern), Juniper.
I have also had my writing performed as part of Short Back and Sides Theatre's scratch night 'How English Are You?' at the Camden People's Theatre 2014.
Work History
Reader - Old Red Lion Theatre
Member of the Tricycle Young Company - Tricycle Theatre
Literary Assistant - Macfarlane Chard Associates
Research and Development Intern - Tangled Feet
Arts Administrator - Tikshoret Theatre Company
Skills
Acting
Blogging
Copy-editing
dramaturgy
Performing
Proofreading
Script Development
script-editing
WordPress
Portfolio
ScreenSkills is not responsible for the content of these uploaded files.