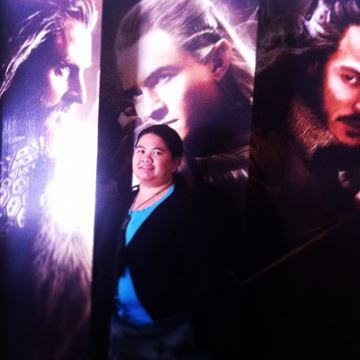 Neerachar Sophol
ZBrush Lecturer, Art Lecturer, Traditional Artist, Digital Artist
Location:

Bangkok

Career stage:

Experienced

Freelancer:

Available Soon
Key Skills
Painting Skill : Digital & Traditional
Program : Photoshop, Illustrator, Coral Painter, Paint Tool SAI, Open Canvas, BodyPaint3D, Maya, Zbrush etc.
Tools and device : Strong experience on Wacom Intuos and Bamboo pen and touch.
Operation system : Windows and Mac OS X

Experience
CG Artist :
Art & Design Unit officer, Kantana Animation Studio
Illustrator for Game Online Project, Advance Intelligence Modernity Co., Ltd.
Lecturer/Teacher :
Selected Topics in Maltimedia, Mae Fah Luang University
Basic Fine Art Department & 2D Department of Rangsit University
ZBrush for beginer, Sripathum University
3D Maya Basic + Digital painting, Digital Hollywood Bangkok

http://noei1984.daportfolio.com/
https://www.facebook.com/noei1984page
Education
Information Technology - Master of Science Program in Information Technology - Thai-Nichi Institute of Technology (泰日工業大学)
3D Maya - Diploma of Animation (Advanced) - Natcoll Design Technology
English - English for academic purposes (Advanced) - Massey University
Teaching Profession - Graduate Diploma Degree - Sukhothai Thammathirat Open University
Computer Art - Bachelor Degree in Fine and Applied Arts - Rangsit University
Skills
Digital Design
2D and Computer Animation
3D Animation
3D Character Modelling/Texturing
Autodesk Maya
comic artist
Creative Drawing and Illustration
Digital
Digital Illustration
Matte Painting
preproduction
previsualization artist
Teaching
Texturing
Zbrush