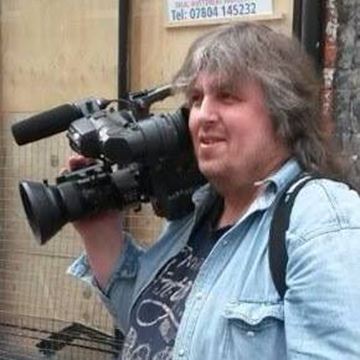 Ainars Grinbergs
Sound Recordist, Cameramen.
Location:

Preston

Career stage:

Expert

Freelancer:

Available
My name is Ainars. I have a professional cameraman experience: with 15 years working as a Cameraman Assistant with 35mm film camera in film studio, as a Cameraman at National TV in Latvia and in private TV Studios.
I have my own broadcast camera Sony DSR 500WSPL with Vinten pro 5 tripod and tripod trolley. I have one headlight Kaiser video light 1 1500w with some filters and I have access to for all lighting kit.
Also I have a mobile audio recording system for filmmakers. Zoom h4n audio recorder, Mackie CR1604 VLZ, Shure SM89 and Sennheiser K3U/ME20, ME40 and ME80 head shotgun microphones. I have Rode Blimp Windshield and five-section boompole.
My second long term (25 y.) experience is a sound engineer. I have a private, fully equipped, analog and digital sound recording and video-editing studio.
Recently I have produced: filmed and edited, two music videos and two short films as a university project, one is in post-production. Also together with my partner I started to work on a documentaries about local creative people.
Skills
I have worked with the following film and video cameras: 35mm Film Camera Konvas, 35mm Film Camera Arriflex 35 BL1, Sony Beta DXC-537P/PV1, DVW-790WS, Sony Pro HVR-Z5, Sony DSR-500WSL, Bosh KCF-1 Broadcast Color Camera and Broadcast Studio Color Cameras KT-178 and KT-132.
Working with music creating and editing software programs such as Reason, Cubase, Sibelius, Ableton Live 8, Loogic and ProTools. Video editing software Final Cut 7, Adobe After Effects and Adobe Premiere Pro and photo editing software Adobe Photoshop 6