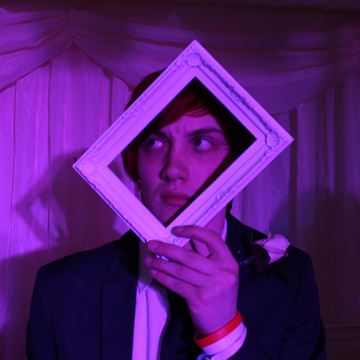 Jake Aspey
Music Producer and Engineer, Musician, Podcast Show Producer, YouTuber, Presenter.
Location:

London

Career stage:

Entry

Freelancer:

Available
Oh wow who am I?
Well I'm a music producer and engineer, musician (sorta that really depends on your taste in music), podcast show producer, youtuber (YouTube content creator for those who like technical terms), videographer and a presenter. Oh also a bartender too.

At the momment I work mainly on the online industry of life making music and videos for sites such as YouTube and Soundcloud for myself and many others with in the YouTube community accross the world.

I am a succsessfully funded Kickstarter project owner. The project is called We're Not Just Cats and it's focus is promotion of some unknown musicians YouTube as well as trying to answer a question that has bugged me for ages of is there such thing as a "YouTube Musician"? The project is on gowing and growing daily with new content added to the YouTube channel monthly and a compilation album of 7 lesser known musicians on YouTube that I produced, engineered, mixed and mastered that is for sale on iTunes, Bandcamp, Google Play Music, Amazon MP3, Deezer and Spotify.

One of my life dreams was to have something that I either created or was part of the creation process up on iTunes for the world to view and buy and this was achived through my Kickstarter project We're Not Just Cats that has not just facilicated the promotion and sale of others music but also my own. My next dream goal is to start my own record label along the lines of the premis of why I started We're Not Just Cats to help these musicians on YouTube grow them selves and have the ability to get them on major markets such as iTunes and Spotify and help them fund theire music projects be that an traditional album or some crazy new concept.

I belive highly that the most talented musicians and artsist are comming off these kinds of platforms such as YouTube and are more creative and create better quality content than the mainstream media does today and shall do for quite a while.

I live by a saying of wich I created "We are the generation of creators, we create casue we can and we love to create". I love being part of the creation process of pretty much anything wether that be my own projects of having the smallest part in others.
Work History
Freelance Content Creator - NUA Entertainment
Podcast Editor - The Good News Show (Podcast)
Content Creator and Partner - YouTube
Music Producer and Studio Engineer/Videographer/Presenter - Self-employed
Podcast Producer - Viallucci Magazine
Stagehand and general worker - Quayside Music Festival
Bartend and Waiter - Off to Work
Education
Music Technology Specialist - Bachelor's Degree - University of West London
Music Technology Recording - National Diploma (BTEC) - Weymouth College
Skills
Account/client management
Entrepreneurial skills
Management and leadership
Networking
Pitching/presenting and proposal writing
Project management
Specific hardware/equipment skills
Specific software skills