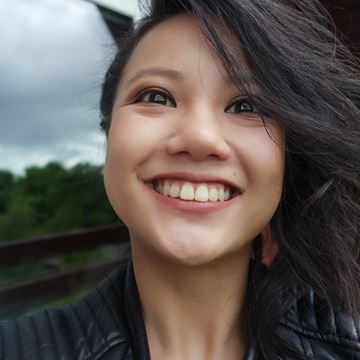 Annalise Chau
Location:

Edinburgh

Career stage:

Early
Hi!
My name is Annalise. I'm a Designer in Edinburgh with a background of product & theatre design currently looking for work oppurtunities and a chance to further my abilities!
Fun fact:
I find that socks are a great conversation starter in any situation.
Not funerals though. Never funerals.
Skills
Adobe Illustrator
Adobe InDesign
Adobe Photoshop
Adobe Software
Artwork
Autocad
Character Designer
Graphic Design
Languages
Management
Photography
Visual Storytelling
3D Animation
3D Modeller
3D Printing
3D Prototyping
3dxmax
Adobe Creative Cloud
CAD
Customer Service
Digital Illustration
Drawing and Illustration
Fine Art/Artworker
Google SketchUp
Marker Rendering
Merchandising
Original Artworks
Problem Solving
Product Design
Prop Making
Retail
Set Building
Set Design
Set Dressing
Sketching
Solid Works
Solidworks
Stagehands
sustainable design
Time Management
Visual Communication
Portfolio
ScreenSkills is not responsible for the content of these uploaded files.