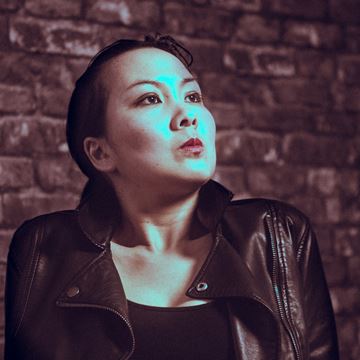 Naomi Sumner
Playwright, Director, Poet and Performer and Creative Director of Brush Stroke Order launching September 2016.
Location:

Manchester

Career stage:

Early

Freelancer:

Available
I began writing for the stage about three years ago and have had success in several local playwriting competitions. My short HIGH FORCE was one of the winners of the inaugural "First Break" Writing Competition at Oldham Coliseum Theatre and was given a rehearsed reading by professional actors in the Studio as part of the "First Break "Festival. It then went on to be selected for Hebden Bridge Arts Festival and was professionally produced and had a sell out three night run at Hebden Little Theatre. Since then I have developed this script into a 60 minute play and I am hoping to secure funding to do a rural tour in Spring 2017.

In 2014 my one act play PASS was chosen to be performed at the prestigious Manchester 24:7 Theatre Festival an annual festival showcasing new writing talent. PASS was nominated for the Vicky Allen Award for best new play by members of the local branch of Equity. I was also one of the readers for this year's 24:7 Theatre Festival selection reading the first ten pages of submitted scripts and providing written feedback.

During 2015 I taught a beginners playwriting group at The Lawrence Batley Theatre in Huddersfield, where I give oral and written feedback to participants and directed their writing at informal end of term sharings. I have also supported award winning Manchester playwright Mike Heath run his Studio Salford "Write For the Stage" course by being involved in rehearsed readings so they have an opportunity to hear their work and offering feedback. I was also on the panel for the Write For The Stage award for Best New Writing during the 2015 and 2016 Greater Manchester Fringe Festival.
In February/March 2016 I toured my first full length play "One Flesh" to various venues in the North West. The play explores the Evangelical Church's beliefs and practices about marriage with a particular focus on same sex marriage. The play was produced in partnership with The Proud Trust as part of LGBT History month as the theme for this year was "Religion, Belief and Philosophy" and received funding from Arts Council England.
In Autumn 2016 I will launch my new writing company Brush Stroke Order which will focus on supporting those who write for performance. The company will also produce new work for the stage and one of our first projects will be a verbatim piece about the experiences of adoptive families.
Skills
Arts Fundraising
Arts Project Management
Assistant Directing
Community Engagement
Directing
Drama
dramaturgy
Playwriting
Producing
Script Development
Script reader
Workshop facilitation