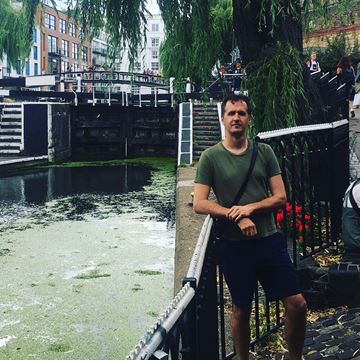 Adam Whiteley
Creative Producer and Production Assistant
Location:

LONDON

Career stage:

Early

Freelancer:

Available
Production Safety Passport
Freelance and Self Employed producer and production assistant. Interested in working in high end TV and Film I have extensive networks in the TV industry and have attended many international festivals and markets in the uK and abroad.
I have worked in advertising (in Asia) and in various art galleries (New York and San Francisco)
I'm hard working and a quick to pick new skills, I am willing to learn on set at all levels (runner, assistant etc) and can follow protocol.
I am developing my knowledge consistently by taking short courses at the Production Guild, NFTS and 1st Option Safety Group. I am also learning to drive.
I hold a clean and valid Disclosure and Baring Serivice DBS check for safe working with children, vulnerable adults and sensitive information.
Memeber of BECTU
Talent Manager website: https://www.thetalentmanager.com/talent/91777/adam-whiteley
---
This ScreenSkills member holds a Production Safety Passport.
Safe Management of Productions
1st Option Safety Group
24th July 2019 - 24th July 2024
Work History
Producer - Ramayana The thread of Luminance
Freelance Graphic Designer, Artist and Photographer - SELF
Development Assistant to Senior Development Director - Arnolfini Bristol
Assistant to Directors and Senior Artist Liaison - Can Serrat - INternational Artists Residency
Assistant to Director and Gallery Assistant - Kentler International Drawing Center, New York
Intern Gallery and Catalogue Assistant - Catherine Clark Gallery
Retail Assistant - Conran Shop, The
Gallery Assistant - Studio Voltaire
Replenishment Assistant - Sainsbury's Market - Dog Kennel Hill
Junior Advertising Executive and Brand Manager - BBDO Bangkok
Junior Graphic Designer - Business Convenience
Education
Drama Production Management - SHORT COURSE CERTIFICATE - NATIONAL FILM AND TV SCHOOL
Safe Management of Productions - Certificate - 1ST OPTIONSAFETY GROUP
Movie Magic Budgeting And Scheduling - Certificate - Production Guild
Spatial Design - Certificate - London College of the Arts
Picture Research - Diploma - David Game Centre
FINE ART PAINTING - BA HONS - WIMBLEDON SCHOOL OF ART
Art & Design - BTEC National Diploma - Salisbury College
Skills
Adobe InDesign
Adobe Photoshop
Analytics
Art Department
Artwork
Brand Design & Development
Business skills/running a business
Career Coaching
Casting
Character Designer
Confidentiality
Consultancy
Content Strategy
Digital Design
Finance and budgeting
Graphic Design
Networking
Social and Digital Campaign Development
WordPress
1password
3D Art Production
Accountancy
Adobe Creative Cloud
Adobe Illustrator CC
Advertising and Exhibitions
Affinity Designer
Affinity Photo
Affinity Publisher
Analytical Thinking
Android
Apple Mac
Architectural Drawing
Architecture
Art History
Asia
Bectu Member
Bitly
Book Design
Calendar
Calligraphy
Campaign Monitor
Chaperone
Children
Cleaning
Clip Studio EX
CMS
Comedy
Commercial Awareness
Communication
Computer Technology
Content Acquisition
Contracts
Cooking
Creative Arts
Creative Concepts
Creative Drawing and Illustration
Creative Federation Member
Creative Teams
Data Management
Data Privacy
Daylite
Desktop Publishing
Digital Production
Digital Publishing
Disclosure and Barring Service DBS
eDocuments
Email
Email Marketing
Employee Performance
English
EP Scheduling
Exhibition
Facebook
Feature Film
Final Draft
Final Draft Revisions
Fine Art
GDPR
Google
Google Analytics
Google Drive
Health
Health and Safety
History of Art
History of Ideas
Illustrating
Instagram
iPad
iPhone
Kanban
Leadership
Location Management
Locations
Mailchimp
map reading
Market Research
Meeting Management
Merchandising
Microsoft Excel
Microsoft Powerpoint
Microsoft Word
Mobile Phone
Movie Magic
MS Outlook
Negotiation Skills
Packaging
PACT member
passport
photocopiers
Picture Research
Printers
Project Manager
Public/Private Sector Liaison
QuarkXPress
Risk Assessment
Rural
Scheduling
security software
SketchUp
snapchat
Specific Hardware/Equipment Skills
Squarespace
Studiobinder
Suburban
Team Player
Telephone Manner
Television Production
Thailand
travel
Travel management
Urban
US Business VISA
Wacom
walking
Windows
YouTube CMS