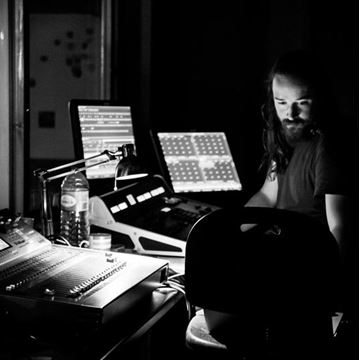 Luis Alvarez
Freelance lighting & sound designer
Location:

London

Career stage:

Expert

Freelancer:

Available
My career in the arts started (like many others) by messing around with an old classic guitar that I found in the basement of my home when I was a kid. Some years later, I joined some local bands and then I realized that I wouldn't earn a living by playing music but I wanted to stay in contact with the industry so the decision of getting into sound was easy. After moving from North Spain to South Spain (and playing with more and more bands) I studied Live Sound and Sound Design and here it came my first contact with theatre: I became the stage manager and sound designer for "The Shape of Things" by Neil Labute (dir. Jamie Glyn Bale).
Soon after that I moved back to North Spain where I worked as sound engineer for numerous live music events and one day by chance I had my first contact with the lighting field. A lighting technician couldn't attend the setting up of a show by the Forman Brothers Company so I was sent there to help and here I found out how much fun I was missing! So soon after this I joined some amateur theatre groups and started designing the lighting for them.
Eventually I had to move to Madrid to look for a steady job and finally, as the financial crisis was reaching its worst peak, I was given the chance to work in London so I didn't think about it and I packed my bags. This was 2010 and I became the technical manager of the LOST Theatre in Stockwell. Here I designed and operated both lighting and sound for a large variety of events including drama, physical theatre, musicals, live music, cabaret, dance, etc.
In 2013 I started working as a lighting and sound designer for other companies during my free time and in mid 2015 I took the decision of leaving LOST and focus entirely in my career as freelancer.
And here we are! Don't hesitate to contact me if you need a designer for your performance!
Skills
Lighting Design
Live Sound
Sound Design
Stage Management