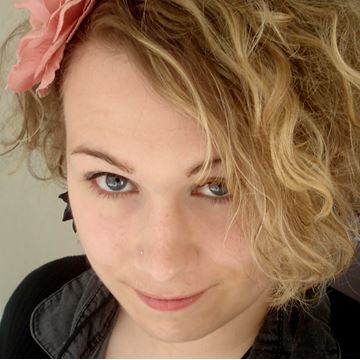 Francesca Adams
Storyboard Artist
Location:

London

Career stage:

Experienced
Hello!
I work in the animation industry and I love it!
I mostly work as a storyboard artist, and have started to branch into script writing too. I'm very passionate about story development, although I do love to return to doing some actual animation now and then! (mostly hand drawn digital 2D animation)
I also love directing, and developing characters and storylines. I'm currently developing an old grad film into a potential TV series, as well as working on a few other developments I hope to take to pitch.
Password for all my Storyboard showreels is CHESSBOARDS
Work History
Storyboard Artist - Numberblocks (Series 2) - Blue - Zoo
Storyboard Artist - Go Jetters (Series 3) - Blue - Zoo
Storyboard Artist - Digby Dragon (Series 2) - Blue - Zoo
Writer - Digby Dragon (Series 2) - Blue - Zoo
Storyboard Artist - Mr Helix
Storyboard Artist - Go Jetters (Series 2) - Blue - Zoo
Storyboard Artist - Miffy's Adventures big and small (Series 2) - Blue Zoo
Writer - Digby Dragon (Series 1) - Blue - Zoo
Storyboard Masterclass Tutor - Escape Studios
Storyboard Artist - Digby Dragon - Blue Zoo
Animation Director- Music Video - Plastic Snow
Animation Director- Music Video - Empty Pools
Storyboard Artist (on various short projects) - Blue Zoo
Storyboard Artist (Children's Series) - Blue Zoo
Storyboard Artist - Gloria London
Animator + Character Design and Build. - Karrot Animation
Storyboard Artist (Advert) - Blue-Zoo
Storyboard Artist - Blue Zoo
Education
Animation Direction - MA - The National Film and Television School
Animation - BA - University for the Creative Arts, Farnham
Skills
2D Animation
Animation Director
Character Designer
Scriptwriting
Visual Storytelling
2D and Computer Animation
Character Animation
Storyboard Artist
Storyboarding