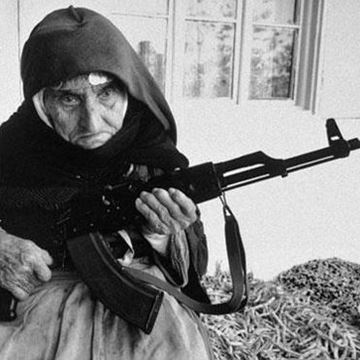 Sarah Hamilton
Writer and Freelance Journalist
Location:

London

Freelancer:

Available
I am a writer, copywriter and journalist with experience in print and broadcast media at local and national level, and a playwright passionate about developing herself and her work.
Most recently I had a short play Hunters on as part of Pint Sized at The Pleasance Theatre, Islington, in May 2016. Before this I won London Horror Festival playwriting competition 2015 which led to a 3-night run of a full-length reworking of the winning short in January 2016 at the Etcetera Theatre, Camden.
You can also follow me on Twitter @thereadingscoop for my main profile or @kapowpop for creative writing-related musings.
Please also check out my blog Writerly https://writerlyblogblog.wordpress.com.

EXPERIENCE - a taste of some of the things I've been up to. For a full CV please get in touch.
Royal Court Young Writers' Programme – 'Breakpoint' August 1999
Month-long intensive writing workshops culminating in public performances of extracts by professional actors at The Tabernacle, West London. I was also interviewed by Independent on Sunday arts correspondent Louise Jury, who wrote my work was "one to look out for". The course was led by director Dawn Walton, assisted by Jess Walters. I was one of just four writers who went on to have the work featured in The Deptford Albany Youth Arts Weekender in September.
Royal Court Young Writers' Programme – 'Under the Skin' July 2000
This project was part of LWT's 'Our London', a partnership between London's leading businesses and arts organisations. Writers met regularly at Chelsea & Westminster Hospital and wrote 10-minute pieces of drama inspired by our time there. Some of the work was filmed at LWT Studios before a live audience including Ken Livingstone. This was broadcast as part of documentary 'Our London'.
'Under the Skin' was then the culmination of a two-week rehearsal process with work performed at the Royal Court Theatre. Our writers' tutor was Che Walker and director Annabelle Comyn.
Royal Court Theatre – play workshop 2000
Director Dawn Walton led a development day with professional actors on my play, Shining Thing.
Portobello Festival – July 2000
I performed in, and was a runner up, at the Dr Martens Performance Poetry Competition at the Post Office Theatre, West London. I was also the only poet asked to perform it on BBC London Live radio.
Royal Court 'older writers' programme – October 2013-January 2014
Following submission of a writing extract, I clinched one of 12 places in the theatre's inaugural writing sessions for those aged over 25. The workshops were led by playwright Leo Butler, assisted by Ned Bennett, and included looking at key elements of the craft, generating material using group and individual exercises, and exploring and developing elements of our writing. It was designed to support us in writing a full length play for the end of the course. We received feedback from Leo and then I was one of only a few invited for individual feedback from Louise Stephens, the Royal Court's deputy literary manager, on my play, Lost Vegas.
Workshop Leader for 'Battle Lines' – September 2015
In association with playwright Sarah Page's play The Sweethearts at Finborough Theatre, I led a workshop for four ex-Armed Forces servicepeople introducing them to writing for the stage. My workshop was on story structure and redrafting. We gave feedback on first drafts before script-in-hand staging at the Finborough in October. This included a performance of my work, Homecoming.
London Horror Festival (LHF) – October 12 2015
My play Chew won Etcetera Theatre's LHF playwriting competition, one of three finalists judged on the night following full productions. A reworked, full-length version had a 3-night run on January 29-31, 2016, during the Black Box Festival.
Royal Court Theatre writers' group led by playwright Alistair McDowall – October 19-24 2015
A week's invite-only session for eight writers, covering various aspects including structure, plot, themes and form.
Pint Sized Theatre – May 9 2016
My 10-minute play Hunters featured in a showcase at the Pleasance Theatre, Islington.
Playwright Simon Stephens later gave all writers individual feedback.
Skills
Event Management
Management
Marketing
Broadcasting
Copywriting
Editing
Journalism
Managing People
Microsoft Test Manager
Playwriting
Project Management
Public Relations
Publishing
Reporting
Script and Screenwriting
Social and Digital Media
Voice-over