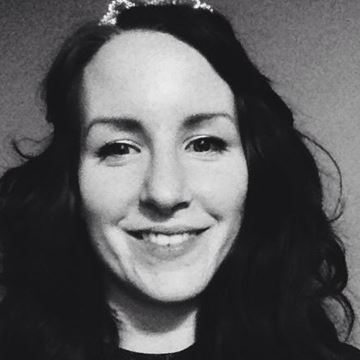 Rosie Evans-Hill
Student / Writer / Barbican Ambassador
Location:

East London

Career stage:

Entry
22 year old writer, actor, and director based in East London. Mostly practiced in writing for theatre, TV, and film, with a keen interest in acting and directing.
I write things, observe things, and always love to collaborate and meet people to discuss great ideas.
Current
Final year English student at King's College London. Barbican Ambassador for the Barbican Centre. Taking new play 'The Surge' to Edinburgh Fringe 2016.
Writing
- Co-wrote 'CAGED', a play based on the Hans Christian Andersen tale 'The Little Mermaid' and 'The Raven' by the Brothers Grimm. Staged at the Rag Factory on Brick Lane in December 2014 to a sold out run.
Directing
- Co-directed an original piece of political theatre, 'The Surge' to reflect the recent surge in Green Party supporters. Ran at the Etcetera Theatre, Camden to sold out audiences. Picked up by the Lambeth Green Party to open the official launch event for their Mayoral and London Assembly Election campaign for 2016. Took place at the Landor Theatre in Clapham in March 2016. Won a grant of £1000 to help us get to the Edinburgh Fringe Festival 2016.
- Assistant directed on two projects with the theatre company Cyphers, including a reworking of Shakespeare's 'Henry V' using only 5 actors and cutting it down to 90-minutes. We applied the same principle to an adaptation of Charles Dickens's 'Great Expectations'.
Acting
- In 2011, I was selected to be part of a 2-year project with the Roundhouse called the Young Actors Project. This culminated in a 2-week run of an original piece called 'The Fat Girl Gets a Haircut & Other Stories'. This was directed by Mark Storor, with live animation shown in the 360-degree space by Babis Alexiadis, and a live, original score composed by Jules Maxwell. It told personal stories of the young members of the cast using unconventional storytelling techniques, physical theatre, and performance art. This was played on the Main Stage of the Roundhouse in April 2011 and was well-received by audiences and critics.
- Performed in 'You Me Bum Bum Train' in the 2012 run in Stratford.
Stage Managing
- In 2014, I worked with the theatre company R-FT on their overnight production of 'Macbeth' that took place in a tower block in east London. This was one of the most demanding projects I have ever worked on and was very experimental and rewarding.
Skills
Acting
Scriptwriting
Academic Writing
Administration
Assistant Directing
Directing
Portfolio
ScreenSkills is not responsible for the content of these uploaded files.