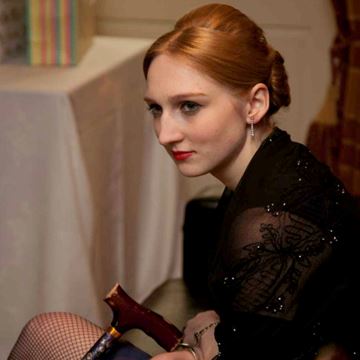 Nicola Pennicott-Hall
Freelance Screewriter
Location:

Manchester

Career stage:

Entry

Freelancer:

Available Soon
I recently graduated from the University of Salford, with a Master of Arts Degree (with Merit) in Film Screenwriting and I am eager to continue with my induction into this world and to learn more.
My experience with reading scripts, comes from two years drama school training in London and, in more recent times, working on both stage and screen as an actor. I worked alongside the Far West Theatre Company at the Buxton Fringe in 2015, operating both as a proof reader and assistant director. Whilst my Master of Arts Degree gave me a wealth of experience and information, I quickly learnt to create comprehensive storyline arcs, as well as how to proof read, report and amend and write up treatments and synopses.
Throughout my life I've had a passion for reading which informs and inspires my own writing and continuously strengthens my command of English. I have been called upon to proof read church documents and to research and to amend spelling and grammar. I am computer literate and competent with applications such as Celtex, Word and Excel.
Whilst I love reading, I also enjoy watching well-crafted and exciting film and TV and this is the kind of work I strive to create and I am inspired by.
I am a committed and reliable team player who works hard to complete any task that is allocated to me to a consistently high standard. I find it easy to multi-task across different projects and, due to my experiences an actor, I am used to being flexible and can learn and recall many things at once. I am told that I am a good listener and highly value confidentiality. I work confidently in stressful, deadline based situations and I am able to communicate across a broad range of ages. I am enthusiastic, determined and energetic.
Work History
Social Media Manager and Assistant Director - Far West Theatre
Professional Actor and Screenwriter - Self Employed
Youth and Children's Worker - Diocese of Chester
Teaching Assistant - St Matthew's Primary School, Stretton
Assistant Stage Manager - The Bridge Theatre Training Company
Head of Front of House - The Bridge Theatre Training Company
Entertainer - Apple Jack's Farm
Education
Film Screenwriting - Masters - University Salford
Two Year Acting - N/A - The Bridge Theatre Training Company
Performance Studies, Theatre Studies, Religious Studies, General Studies - A Level - Sir John Deanes, Northwich
Skills
Acting
Scriptwriting
Children
Comedy
Drama
Pitching/presenting and proposal writing
Script and Screenwriting
Portfolio
ScreenSkills is not responsible for the content of these uploaded files.