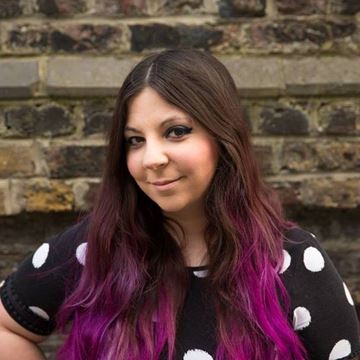 Sarah Kosar
Playwright, Podcaster / Head of Talent @ ROLI (music-tech startup)
Location:

East London

Career stage:

Experienced

Freelancer:

Available
Sarah Kosar has recently been granted an Exceptional Promise in Playwriting visa. She was the Inaugural Writer in Residence at The Archivist's Gallery where her play Mumburger premiered in July 2016 and later transferred to the Old Red Lion in July 2017. Her play Human Suit was also part of The Yard Theatre's First Draft Festival in July 2017. For more, please visit sarahkosar.net.
Sarah writes plays about theatrical worlds that look like our own, but whose twisted mechanics expose the absurdity of human behaviour through their hyperreal, cartoonish register.
Sarah tells stories on stage that are theatrical, dangerous and could not be told in any other medium.
Sarah also produces and co-hosts the iTunes New & Noteworthy Podcast, Kin. For more details, subscribe via iTunes or Soundcloud: https://soundcloud.com/kin-podcast
For more details on Sarah's work, visit sarahkosar.net
"What's most impressive about Kosar is not only her insights into how families handle grief, but the discipline, economy and brightness of her writing." - ALEKS SIERZ, NEW WRITING FOR THE BRITISH STAGE
"At once humorous and horrific, this spin is a genuine assault on the senses but what's interesting about Kosar's writing is the adventurousness of its spirit." - IAN FOSTER, OUGHT TO BE CLOWNS
"A staple of her work, Kosar proves she can tow that line between the actual and the surreal." - JAFAR IQBAL, CRITICALLY SPEAKING