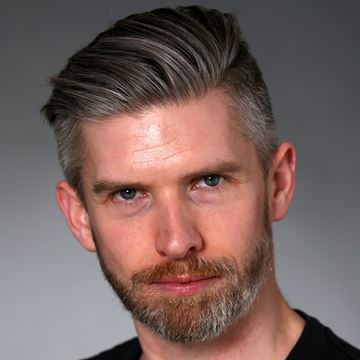 Mark Traynor
Freelance Director & Performance Maker
Location:

Glasgow, Scotland

Career stage:

Experienced

Freelancer:

Available
I am a Freelance Theatre Director and Performance Maker who is interested in making politically aware performance that is accessable to as broad an audience as possible.
For over ten years I have been working in the arts, directing, creating theatre in a number of contexts both professionally and with non-actors, collaborating with companies and artists on new projects, writing, facilitating, producing and more recently performing and touring my own durational solo work. I enjoy the challenges of working freelance, how the work varies from project to project. Above all, I love working with people. Learning from each experience.
I am currently developing a new play called 'Dinner Party' which focuses on issues of mental health from the perspective of those who live with it on a daily basis, whilst specifically exploring the stigma attached to people who suffer from severe anxiety, prolonged bouts of depression and paranoid schizophrenia.
*'Dinner Party' will premiere at The Tron Theatre, Glasgow in October 2016.
The durational performance piece, 'Human:Being' is a sensory deprivation research project I have been developing for the past 18 months. It exists in a number of formats: from being performed for up to a period of 25 hours to having it's audience be deprived of all senses for an extended period of time. The results so far have been, in a sense, positively therapeutic.
Education
Contemporary Performance - BA (Hons) - Royal Conservatoire of Scotland
Skills
Facilitation
Scriptwriting
Directing
Live Performance
Producing