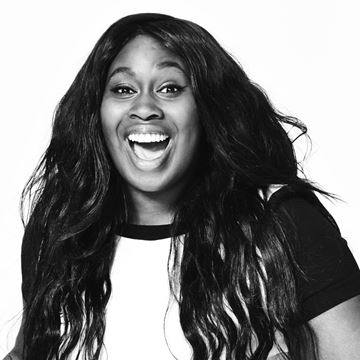 Muinat Abdul
Content Creator
Location:

London

Career stage:

Experienced
I am a Content Creator for a national newspaper.
I specialise in filming, presenting, editing, feature writing, and creative thinking.
As you will see from my experience, I have worked in Digital/ Start-ups, Videography, New Media, Influencer Marketing and Journalism sectors.
I can also demonstrate these skills: Communication, Presenting, Video Production, Account Management, Fashion Journalism, Blogging, Video Editing, Social Media, and I have a penchant for Mac based systems.
I currently work in an New Media sector, creating content across digital, print and email correspondence.
Work History
Content Creator - The Sun
Publisher Co-ordinator - Unruly ®
Creative Solutions Manager - StyleHaul
Floor Staff - Maggie's Vintage Beats and Breakfasts
#CompanyOnFilm - Company Magazine
Vlogger - Eevee Life Magazine
PR and Social Media Manager - British Style Bloggers
Freelance Videographer - Music News
Sales Assistant - Retro Woman
Videography Intern - Lux Fix
Social Media Intern - Rock N Needle
Industry Project - Videographer, Voiceover - Procter & Gamble via The London College of Fashion
Fashion Commerce Intern - Aruna Seth shoes
Product Focus Team - TOPSHOP TOPMAN
Features Intern - Bliss Magazine
Community Correspondent - Guardian Wandsworth
Education
Fashion Journalism - Bachelor of Arts (B.A.) - London College of Fashion
Field of study unknown - Qualification type unknown - Saint Cecilia's Wandsworth
Skills
Blogging
Apple Final Cut Pro X
Digital Journalism
Fashion Broadcasting
Fashion Journalism
Features
Short filmmaking