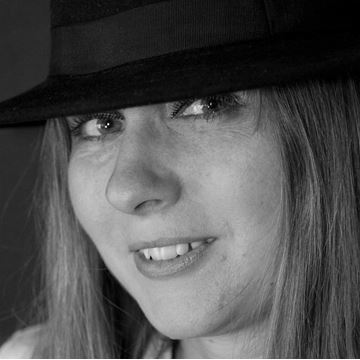 D S Nelson
Writer
Location:

Hampshire

Freelancer:

Available
Hi,
I'm D S Nelson, writer of murder, mystery and intrigue. I live in a quixotic village in the South Downs, UK, surrounded by plenty of inspiration for my novels.
With eight years experience, working in emergency healthcare, I have some tales to tell.
My passion is the crime genre, in particular detective fiction. My writing includes cosy crime novelettes and short stories. I am currently working on the Blake Hetherington mystery series, the first three of which, are now available on Kindle.
A paperback anthology of the first two mysteries and a bonus short story, is now available through my website.
'Model For Murder', the third Blake Hetherington Mystery, and first novel in the series, is also available in paperback. The fourth novel 'Live and Let Bee', is slated for late 2015.
My influences include, Agatha Christie, Josephine Tey, Arthur Conan Doyle, Terry Pratchett's, Vimes, and Simon Brett.
I have been blogging and writing for the last six years and self-publishing since June 2013.
As well as writing, I am also availble or talks and events. Talks are between forty minutes to an hour long and will explore the advent of the cosy crime genre, becoming a writer of murder mysteries and the basics of self publishing in the digital age.
I also run murder mystery evenings for groups of thirty and below, again in the Hampshire and West Sussex area, (UK). These evenings take the form of a quiz allowing more people to join in and discover who dunnit.
For more information or to see my portfolio, please visit my website www.dsnelson.co.uk or e-mail me info (at) dsnelson (dot) co (dot) uk.
I look forward to hearing from you.
Work History
Blogger - www.beagreenbean.co.uk
Various - NHS: Front-line Emergency Healthcare
Education
Community Studies & Social Policy - BA Hons 2:1 - Bradford University
Skills
Authoring
Creative Writer