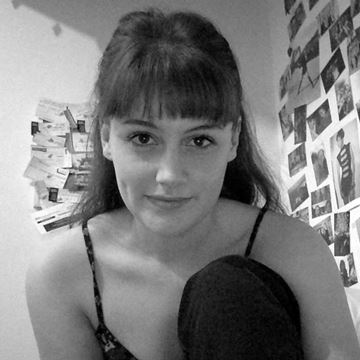 Ellen Dainty
Performance Design Graduate
Location:

Leamington Spa

Career stage:

Early

Freelancer:

Available
I am a young, ambitious Performance Design graduate that is excited by the development, production and composition of the Creative Industries. I am enthusiastic, efficient and observant and thrive in busy environments. I love the arts and have a keen eye for detail with a great interest in bringing ideas to life on stage and screen. I am an extremely creative individual and work well under pressure.
I am a graduate from the University of Leeds with a First Class BA(hons) in Performance Design. At university I learned and put into practice my skills in performance design and production. My focus throughout my studies has been on lighting, sound, space and costume design.
I have devised many theatrical productions throughout my degree and in my extra-curricular time in a variety of performance spaces. We often devised through 'playing' in the space by using the theatrical lighting, sound and projection all of which I have extensive knowledge of using practically in a theatre space. We were always required to provide a risk assessment form to the Tech Department before rigging and moving any equipment. For my final year degree performance, I was part of the production team. Within this role I was involved with the overall running and development of the piece whilst keeping to all advised health and safety guidelines. During our weekly meeting with the technical staff at stage@leeds I was responsible for relaying our developing ideas for the overall scenographic elements. Throughout the production week for our show I worked with the stage manager to run the technical rehearsals with particular focus on the sound, projection and lighting cues. On the nights of the performance I operated the sound and lighting desk as well as operating QLab for the projection images. I was also responsible for resetting for the next performance of the evening and the get-out once all of the performances were finished. The performance was very well received and I achieved a First for that module.
I am, at present, working as an intern at an educational publishing company. My main role includes social media marketing and market research. I have also been required to undertake several administrative tasks. Part of my duties include organising meetings with staff and with the freelance workers ensuring that agendas are sent and notes are taken and disseminated in a timely fashion. I keep a record of subscribers and subsets of subscribers using MS Excel and I instigated the Educational Events Google Calendar and ensure that it is up-to-date and accessible to everyone in the office. We use this to plan content and to help us decide what to publicise on our social media platforms. I also schedule posts so that they are shared at peak times. I use a Mac both at work and at home.
I use Outlook, Word and Excel on a daily basis and also use online tools such as Wunderlist to help prioritise tasks. I am exceptionally organised and always positive and proactive, bringing a smile with every task I am set.
All of my work experience, so far, has been in customer-facing roles. This has allowed me to hone my interpersonal skills. I have had a great rapport with both customers and staff and in my short time at Heartbreak Productions, and during productions at stage@leeds, I always really enjoyed working with other people. During my time at Cielo Blanco, where I was promoted within five months, I trained new members of staff and as shift supervisor I lead and encouraged my team during busy service times. I also have the ability to stay motivated when working on my own as well as in a variety of groups.
Education
Performance Design - First Class BA(Hons) - University of Leeds
Skills
Costume Design
Lighting Design
Model Making
Seamstress
Set Design
Sound Design
Theatre Technician