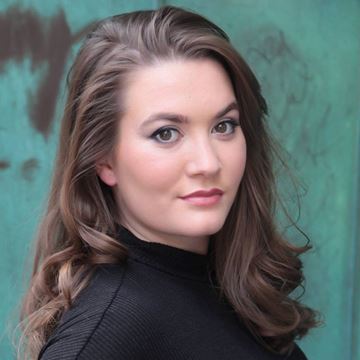 Grace Collett
FREELANCE ACTOR/CREATIVE
Location:

Hastings/London

Career stage:

Entry

Freelancer:

Available
Headshots by Peter Mould -http://www.stagesnaps.com/
REVIEWS
Sylvia by A.R.Gurney - Stables Theatre, March 2016
"I expected to hate it. I didn't. And I didn't largely because Grace Collett as Sylvia produced a performance of such intelligent vigour that allowed no trace of awkward sexuality to mar the relationship between Sylvia and Greg and, while delivering very human words at great pace and with great precision, her spirit as a dog was never in doubt.
...At the curtain, the audience were deservedly generous in their applause. Had Grace Collett taken a call of her own, I, and I suspect many, would have been on our feet." - Martin Robinson, Stables Review
"Grace Collett bravely performs the part of Sylvia. That she succeeds magnificently in every scene and in the interaction with the other actors in a part, of necessity,requiring enormous reserves of energy and like a dancer she moves with imagination, her expressive eyes, and body language made `Sylvia` as real as possible." -Terence Hattemore
A Midsummer Nights Dream
"Each "Mechanical" has as at least one moment of glory: Bottom's (Grace Collett) tremendous gift for comedy gets the audience howling, with anass's head or without." - Penny Jeffries
Bio/Credits
Assistant Scientist, Crash of the Elysium (Punchdrunk,2012), Silvius, As You Like It (RSC/London Southbank/Shakespeare Schools Festival,2008-10), Lead Vocalist/Performer (Glyndebourne Schools Showcase,2012-13), Ensemble (Hidden Agenda Theatre Company,2014), Sylvia, Slyvia (Stables Theatre2016)
Over the past couple of years I have been working at renown live arts venue, St Mary in the Castle in Hastings. In October 2013, I went to Adelaide, Australia as part of GMT Productions mini-fringe festival doing technical production.
In 2014, I worked with new and upcoming theatre company Hidden Agenda on their project Kaleidoscope and operated two successful shows at Edinburgh Fringe Festival, at Paradise Green and Assembly George Square Gardens. In October, I worked with Niki Winterson at Wintersons Agency as an Agents Assistant (Internship).
This year I've built up contacts within the Youtube Community and will be making my own content before the end of the year. I was Venue Manager/Head Technician of the Bosco Theatre for Brighton Fringe Festival. In August I was Press and Marketing for Paradise Green at the Edinburgh Fringe Festival.
Recently I completed a semi-pro run of A.R.Gurneys hit comedy 'Slyvia' at the Stables Theatre in Hastings where I played the title role.
Work History
Actor - National Youth Theatre
Skills
Acting
Administration
Arts and Events Management
Customer services
Digital content skills
Live Performance
Negotiation skills
Networking
Organisational skills
People skills
Physical Theatre
Pitching/presenting and proposal writing
Programming
Singing