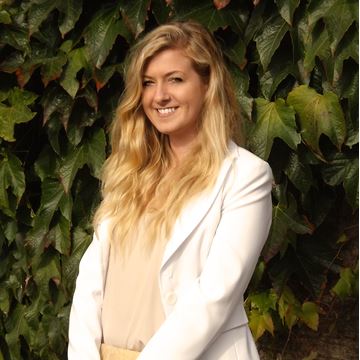 Abigail Wood
Performance Designer
Location:

Derby

Freelancer:

Available
Abigail is currently on the verge of graduating from Nottingham Trent University with a BA (Hons) in Theatre Design.
Abigail trained in a wide number areas devoted to theatre and performance ranging from, set & costume design, puppetry, lighting design, construction, technical drawing and scenic painting. She trained to be a 'jack of all trades' in order to boost our potential for future employers.
Abigail's first independantly realised design took place at the beginning of 2015 in the form of a site specific production located at Nottingham Castle. Having been well recieved it will re run later this year in Nottingham. She is about to embark into the world of design with the aim to become a successful freelance performance designer.
Work History
Set and Costume Designer - All Schools Should Be Art Schools - Nottingham Castle
Scenic Artist - All Schools Should Be Art Schools - Nottingham Castle
Creative Designer - Just So Festival - Wild Rumpus
Installation Designer & Maker - ''Flying Off The Page'' - Sheffield Crucible
Props Maker - 'Kes' - Sheffield Crucible
Deviser, Designer & Maker - 'Hansel & Gretal' - Nottingham Trent University
Props Maker - 'Sleeping Beauty' - Nottingham Arts Theatre
Education
Theatre Design - BA (Hons) - Nottingham Trent University
Skills
Adobe Photoshop
Management
3D Modeller
Arts and Events Management
AutoCAD
Costume
Costume Construction
Costume Design
Creative Model Making
Event Design
Event Planning
Model Making
Set Design
Set Dressing
Sketching
Technical Drawing