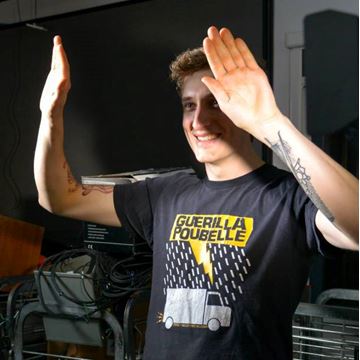 Peter Brook
Assistant Editor
Location:

London

Career stage:

Entry

Freelancer:

Available
I'm a trainee assistant editor working on a feature film (Judy - BBC/Pathe). This year I've cut adverts for the Roland and Boss guitar effects pedals, a promo for the band China Lion and a variety of scenes for a showreel production company and a short film.
Alongside working on Judy on Avid I have also assistant edited a low budget feature on Premiere and have expirence creating temp effects and managing VFX databases.
I'm able to write code to speed up processes while assistanting. I've created a program for tracking and updating VFX shots in an ever changing cut, creating music cue sheets and transcribing poorly constructed translations into a working subs file.
I've really enjoyed Ralph Rosenblum's "When the Shooting Stops" and Walter Murch's "In The Blink of an Eye" and have tried to use some of the principles when cutting shorts and for one of my regular jobs cutting showreel scenes for actors.
Work History
Runner (Cover) - Technicolor Creative Services (Soho Runners)
Assistant Editor - Tag Along Films
Education
Epigenetics of Asthma - PhD - Imperial College London
Skills
Adobe PremierePro
After Effects
Avid
DaVinci Resolve
media encoder