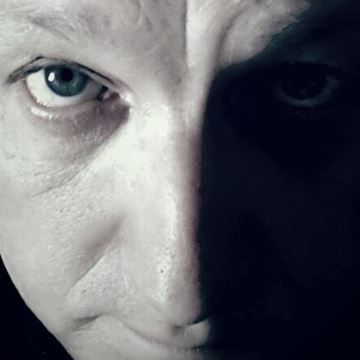 Mak Wilson
Writing
Location:

Oswestry, Shropshire

Career stage:

Expert

Freelancer:

Available
I have worked in theatre, television and film for 38 years specializing in hand and animatronic puppetry, physical performance, voice over and directing of both live and animated material. With over 20 years with the Jim Henson Company I endeavour to bring both passion and quality to a project.
At present I am trying to break into the world of screen and radio writing and have written four radio and three film/tv spec scripts.
Work History
Yonderland - "Working Title"
The Muppets ... Again - The Walt Disney Company
Voodoo Puppeteer and Head Puppeteer - Creature Production Company
Editor - Cedar Dance Animations
Puppet Master - Kids TV GmBH
Puppet Coordinator & Choreographer - The Jim Henson Company
Senior Editor - Cedar Dance Animations
Lead Puppeteer - Absolutely Cuckoo
Puppeteer of Colin the runner bean - BBC
Puppetry Advisor - KidsTV
Sound Editor - Cedar Dance Animations
Fearne Cotton 'Very.co.uk' Ad - Sonny London
Guest puppeteer on Mongrels - BBC
Ringneck Parakeet documentary - Bristol University
Student Finance Animation - Glyndwr University
Realtime 2D animation tests - Baker Coogan
Puppeteer - Al Badia Media
Senior Editor - Cedar Dance Animation Ltd
Auditions Director - Baker Coogan
Doctor Who - BBC Television
We Are Mongrels - BBC Television
Ed & Oucho - BBC Television
Lying Down - Tony Wilkes Films
Puppeteer - BBC Television
Voice over artist - Frozen Moon Productions
Puppeteer coordinator - Baker Coogan Productions
Movement advisor and facial capture - The Mill
Animation Director - Red Vision
Choreographer/Puppeteer - Moon Films
Puppeteer/Choreographer - Artem Digital
Voice artist - Disney Channel
Voice artist - Disney Channel
Puppeteer - Disney Channel
Movement choreographer - Moon Films
Movement choreographer - Baker Coogan Productions
Puppet master - Disney Channel
Animation Director/Writer - Cinesite
Animation Director - The Jim Henson Company
Skills
Acting
Puppetry
Voice Over
Writing
Directing
Editing