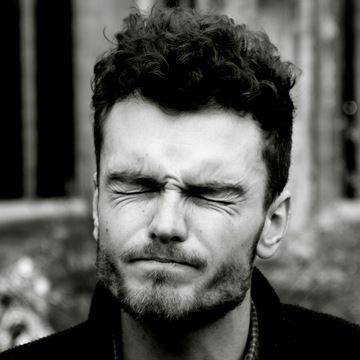 David Ridley
Composer
Location:

Bristol

Freelancer:

Available
Bristol-based composer, sound designer and performer.
Graduate of MA Composition from Bristol University under full Faculty of Arts scholarship. Particular interests lie in live elements of music in theatre, including varied electronics, as well as performing as a multi-instrumentalist on violin/viola, piano, voice.
Founding member of Bucket Club, an associate company of Farnham Maltings. Regular collaborator with Tap Tap Theatre.
Winner of the 2014 Musical Theatre Network Innovation Award for the score of Bucket Club's Lorraine & Alan.
Current work includes:
LAUNCH PARTY (Bucket Club in association with Farnham Maltings)
RUINS (Theatre Royal Bath young company)
HOME (short film. By Sam Bailey dir. Helena Middleton)
Recent work includes:
FOSSILS (Bucket Club)
THE LIGHT PRINCESS (Tobacco Factory Theatres/Peepolykus)
OUR TOWN (Theatre Royal Bath Young People's Theatre)
CAPTAIN MORGAN I & II (Tap Tap Theatre, Pleasance Theatre, winner of Broadway Baby 'Bobby')
THE EULOGY OF TOBY PEACH (2015 IdeasTap/Underbelly award winner)
THE TEMPTATION OF ST. ANTHONY (Mechanical Animal Corporation, Summerhall)
GIRL ON A ROPE (w. Imogen Macrae, Glastonbury Big Top)
LORRAINE & ALAN (Bucket Club, National Tour, winner of Brighton Fringe Award for Excellence)
Work History
Associate Composer and Performer - Tap Tap Theatre
Associate Composer - Bucket Club
Education
Music: Composition - Masters - Bristol University
Music - BA Hons - Bristol University
Skills
Composition
Choral Music
Conducting
Devising
Logic Pro
Max/MSP
Musical Performer
Musical Theatre
Piano
Singing
Violin
Voice
Portfolio
Delete item. Are you sure?
Yes
/
No
{{item.MemberAudioTitle}}