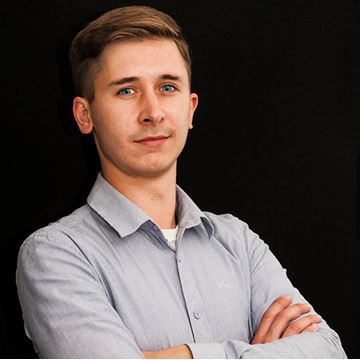 Piotr Kaczor
CEO
Location:

Krakow, Poland

Career stage:

Expert
Cody Cloud
We are small but proud agency with office in Krakow. Our services are based on the best available frameworks. We will take you by the hand through the process of building a website or portal from design to live site.
Currently I'm looking for business partners across the europe. Our products/service:
- Fast site - landing page / simple website (from 350euro)
- Business site - custom website based on CMS - wordpress (from 800euro)
- Enterprise - integratet systems for your needs (cms - wordpress) (from 2000euro)
- In-house coding team - for marketing agencies, you will have your own project manager to stay in constant touch, shared services files integrated with your agency systems, we work like your own remote IT department. Contact in-house@codycloud.it
If you are graphic designer or programmer drop me a line, we are always open for open personalities and great specialists.
If you are representing media/marketing agency contact me and be sure that I will find solution for your customers.
Work History
User Interface Designer / Wordpress Developer - Idium AS
Trainer - Centrum Edukacyjne Compendium
Marketing - EC Systems Sp. z o.o.
JUNIOR PROJECT MANAGER - LOCUM ARTIS
LOCAL COORDINATOR - ARGENTUM EVENT
COORDINATOR - AEGEE-Cracow
JUNIOR PROJECT MANAGER - MELON STUDIO
Education
Computer Science and Econometrics - Bachelor's degree - University of Economics in Cracow