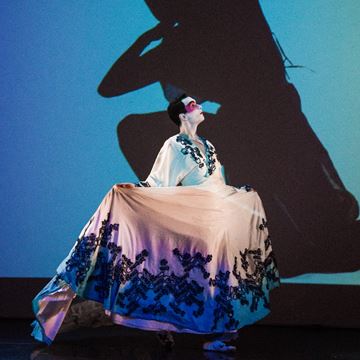 Mu-Fang Chen
Costume Designer
Location:

London

Career stage:

Experienced

Freelancer:

Available
Master of Arts in Costume Design for Performance degree graduate form London College of Fashion.
Expertise: 'Her special interest are new and innovative interpretations of classical Chinese texts.' (from Programme Director Agnes Treplin)
Since 2000 year, there was a young girl who has decided to become a costume designer. In the rest of her life, she keeps pursuing this goal until she graduated from Fu Jen Catholic University. After she graduated, she seized an opportunity to join a famous performance group: Cirque du Soleil. In the circus, she realised that costume not only symbolizes characters, but also represents the very souls of them. She loves the story and she was inspired by the attraction of performance. She continued her studies in the UK for more professional training of costume design and theatre management. During her studies, she obtained a chance to merchandise with multiple companies for her project. For her graduation performance, she wanted to bring cultural elements form her home town. She was born in a cultural diversity and strong internet connection world, so she wanted the beauty and history of their home town can been approached as much as possible. She draw the dramatic shape from west culture, and the traditional hand-craft of Asian culture on her final project: Madame White Snake. She is also the Co-president of Fu Jen Catholic University Alumni Association in the UK. For the past one year, she hosted more then five huge events, such as Chinese New Year event for four universities and founding conference for Fu Jen Catholic University Alumni Association of the UK. That girl is me.
Education
MA Costume Design for Performance - Master of Arts - University of the Arts London
Fashion Design - BA - Fu Jen Catholic University
Fashion Design - Exchange Scheme - Höskolan i Borås
Skills
2D Animation
Adobe Photoshop
Art Department
Artwork
basic filming and editing
Graphic Design
2D and Computer Animation
2D Animator
2D Character Design
2D Digital/3D/Stop Motion Animation (Character + Effects)
3D Art Production
Arts and Events Management
Broadcast Filming
Corporate Filming
Corporate Filmmaking
Costume
Costume Construction
Costume Design
Creative Drawing
Digital Film
Event Design
iMovie
Microsoft Office
MS Office
Portfolio
ScreenSkills is not responsible for the content of these uploaded files.