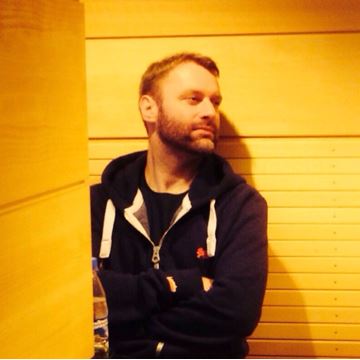 Paul Herbert
Composer/Musical Supervisor
Location:

London

Freelancer:

Available
Paul has worked extensively in the UK as a Composer, Musical Supervisor/Director, Arranger, Singing Teacher and Vocal Coach and is Associate Musical Director for Perfect Pitch. His recent credits include, Fallen Angels Salisbury Playhouse, Oliver! The Watermill, Adrian Mole, The Curve - Leicester, Saturday Night Fever - UK Tour.
Paul recently won the Cameron Mackintosh Resident Composer Award for which he was based at the Watermill. As a part of the residency he wrote the music for Sense and Sensibility directed by Jessica Swale, A Bunch Of Amateurs directed by Caroline Leslie and Hamlet directed by Justin Audibert.
As a composer, he has written the music for several musicals including his latest musical Lia's Guide to Winning the Lottery which is in development with Perfect Pitch; The Ripper (Charing Cross Theatre, London); The Perfect Wife Roadshow (UK tour) and Cinderella & Aladdin (Salisbury Playhouse). He composed the music for Health & Stacey and Hot Pursuit (Edinburgh Festival, performed by comedy duo Plested & Brown) and for Lovepik (a short film directed by Charles Harris).
Paul is currently composing the music for Fallen Angels at the Salisbury Playhouse, and will be musical supervisor for The Life at the English Theatre Frankfurt later this year.
Work History
Freelance Composer/Musical Supervisor/Orchestrator - Paul Herbert Music
Education
Performing Arts - Music - BA Hons - Middlesex University
Skills
Composition
Musical Supervisor
Musical Theatre
Orchestration
Portfolio
Delete item. Are you sure?
Yes
/
No
{{item.MemberAudioTitle}}