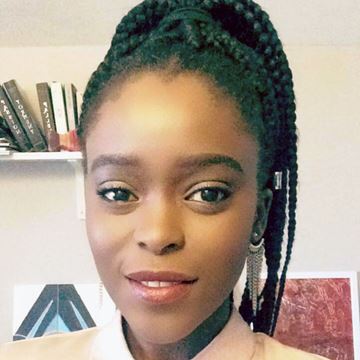 Mercy Daniels
Freelance Textile Designer
Location:

London

Career stage:

Early

Freelancer:

Available
I'm a curious individual, through discovery and exploration I am able to assist, collaborate and produce content, as creatively possible.
I studied Textile Design at university and specialised in Print Design. As a multifaceted individual I have serveral jobs I occupy myself with, one of which is freelancing.
I welcome all opportunities, collaborations or discussions.
Work History
Volunteer - Fashion and Textile Museum
Production Assistant - Soojin Kang Studio
Print Design/Studio Assistant - Jane Bowler Studio
Digital Print Designer - Aestheicodes: Horizon Digital Economy Research Institute
Assistant Graphic Print Designer - Bunmi Koko
Print Designer - Anthropologie
Print Designer/Studio Assistant - Mirjam Roudén Studio
Call Centre Operative - Jeremy Pros Communication
Administrative Assistant - Bridge Road Deport
Education
Textile Design - BA (Hons) Degree - Central Saint Martins University of the Arts London
Foundation Diploma in Art & Design - Diploma - Central Saint Martins University of the Arts London
Skills
Adobe Illustrator
Adobe Photoshop
Graphic Design
Digital Print
Fashion Accessories
Fashion Photography
Knitting
Print
Print and Textile Design
Screen Printing
Textile Art
Textile Design
Weave