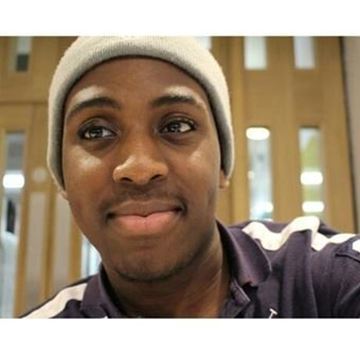 Ope Olawumi
Children's establishment entertainer
Location:

East London

Career stage:

Entry

Freelancer:

Available
Creative and enthusiastic individual looking to gain more experience and further my career. I feel my experience and my academic knowledge learnt at university will be a great foundation and start into my exciting career as a content creator.
Within my current role as a children entertainer I have gained some fantastic experience of working in a customer service environment and I am confident on being able to be put into any situation and be confident in prevailing, which would be perfect for any role as you would be set into different environments and need to learn to adapt but still get the job done.
My key achievements this year include creating and recording my own documentaries on mental health which I promote using online platforms like YouTube and capturing and editing beautiful moments to post on Instagram. This has forever been a passion of mine, along with travelling, as the world has so much to offer and a lot of beauty to capture. I am looking for an opportunity to take on greater responsibilities and challenges. I am a confident and ambitious individual that take's great pride in performing my job well and as such apply myself to any task at hand with great enthusiasm and professionalism. I currently create content for youtube/the internet, such as 'VLOG's', which I really enjoy as it gives me the chance to create new transitions and smooth videos for people to enjoy and also have a thread on my instagram called 'B E A U T I F U L P E O P L E' where I post my top 10 pictures of people I have taken pictures of, promoting self confidence and self love. My goal is to gain as much knowledge with this new role and progress as a creator, also to start a new thread called 'L O V E Y O U R Z' promoting love between one another in anyway shown.
Attention potential employer, you will benefit from all the advantages of my enthusiasm, attention to detail and expertise, motivation and fresh perceptions. I am looking for an opportunity for me to develop my knowledge and put all my skills to good use.
Work History
Children's Establishment Entertainer - Kidzania
Production Assistant/Runner - Eve'll Industries
Data Entry - CCA/Tungsten
Volunteer(seasonal job-summer) - Shuffle Film Festival
Scouts Leader(Volunteer) - St Paul's Beavers, Cubs and Scouts Team
Runner - The Substitute(Movie)
Marketing Director - Young Enterprise
Education
Maths, Psychology, Film Studies - A Level - St Angela's & St Bonaventure's Sixth Form
Maths, English, Additional Science, Media, French, Religious Studies, Graphic Product, Science - GCSE - St Bonaventure's Secondary School
Skills
Adobe Software
Budgeting
Attention to detail
Creative Writing
Directing
Filmmaking
Observant
Promotion
Self-promotion
Self-shooting
Short filmmaking
Video and Photo Editing